Dubai Islamic Bank (DIB) and Dubai International Financial Centre, (DIFC), the leading global financial centre in the Middle East, Africa, and South Asia (MEASA) region, has partnered for the 7th edition of AccelerateHER.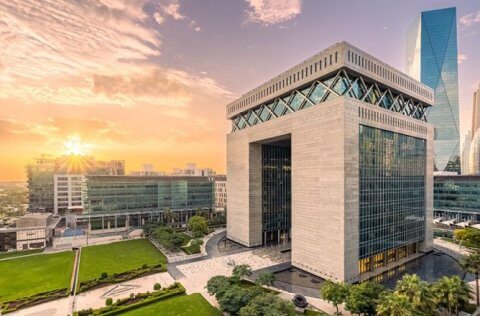 The Accelerator programme was launched in 2019 by the DIFC Innovation Hub to equip the next generation of women financial services professionals with meaningful advisory, as they embark on their career journey, supported by Dubai's top talent and industry leaders.
The AccelerateHER network has successfully mentored over 100 women through more than 200 mentorship pairings and 120 workshops.
Activities include mentorship sessions, professional and soft-skill workshops, and networking opportunities along with access to the DIFC Innovation Hub's co-working spaces.
Arif Amiri, CEO of DIFC Authority, said: "DIFC has a longstanding commitment to attract top financial talent to Dubai which is evident in the Centre's growing international workforce of over 36,000 professionals. The AccelerateHER programme is designed to upskill the next wave of financial services professionals, and we are delighted to see the next cohort further benefit from Dubai Islamic Bank's partnership and expertise, as we continue our journey to shape the future of finance."
Dr. Adnan Chilwan, Group CEO of Dubai Islamic Bank, said: "We are proud to be the Exclusive Sponsor of AccelerateHer, an initiative that aligns with our commitment to empower and nurture the next generation of female leaders. By supporting this programme, we aim to foster a more diverse and inclusive financial sector, where women can thrive and contribute significantly to the growth and innovation of our industry. Together with DIFC Innovation Hub, we are confident that AccelerateHer will create lasting impact and inspire more women to pursue their ambitions in the financial sector."
The three-month programme, commencing in September 2023, will take place at the DIFC Innovation Hub and its partner offices in Dubai. To register for AccelerateHer, please visit https://innovationhub.difc.ae/register-accelerateher.