Bosch celebrates impressive sales growth in the Middle East, focusing on sustainability and innovation for a better tomorrow.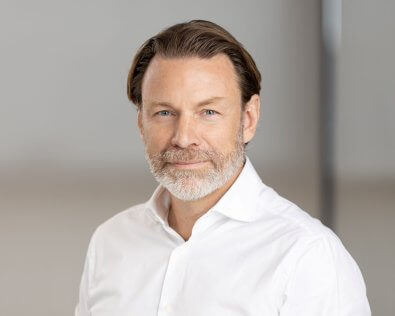 The positive results in the region were directly attributed to contributions coming from Mobility, Consumer Goods and Energy and Building Technology business sectors. Commenting on the results, Per Johansson, General Manager of the Bosch Group in the Middle East, said: "We are pleased with the strong performance achieved in 2022. We thank our dedicated team whose commitment to deliver innovative solutions, has been instrumental in our success." The number of associates employed at Bosch Group in the Middle East stood at around 465 as of December 31, 2022.
Bosch outlook for 2023 in the Middle East
"As we build upon our achievements in the Middle East, we are excited to outline our strategic outlook for 2023. Bosch remains optimistic about the future and is committed to driving growth through our technology that is 'Invented for life' and improving the quality of life. We aim to achieve significant sales growth also in 2023 and to accelerate growth even further in the coming years," Per Johansson added.
According to external reports, the Middle East's diversified economy is expected to grow due to the diversification efforts as the growth is supported by the national visions and strategies that are being driven by the governments. The region has been witnessing rapid development and growth in various industries, including construction, infrastructure, automotive, and renewable energy. Technology has been a driving force for sustainable industrial development today. With the growing demand for technology, Bosch is continuing to innovate and offer clean and green solutions with an aim to actively help shape the "connected and sustainable" world.
The adoption of sustainable business practices is no longer a peripheral issue, but an essential aspect of the Bosch core business. With the UAE hosting COP 28 this year and the government announcing 2023 as the Year of Sustainability, the partners, and stakeholders within the UAE and the wider region have shown strong support in the establishment of sustainability initiatives for their businesses. A collaborative approach to climate action will pave the way to building a sustainable world for future generations. Sustainability is seen as a collective task at Bosch and the company is making good progress on the road to sustainability.
Bosch presented its portfolio of hydrogen solutions including stacks for electrolyzers for hydrogen production, and its decentralized fuel cell systems (SOFC; solid oxide fuel cell) at the World Future Energy Summit 2023 (WFES) in Abu Dhabi. "With our innovations, we strive to build smart and visionary yet sustainable technologies," Per Johansson said. "At Bosch, we believe that the sustainable production and usage of hydrogen is an important part of the solutions that will meet future energy needs without using fossil fuels in the long run. Our goal is to build a sustainable environment for the generations to come," he added.
Focus on social inclusion
Bosch places a strong emphasis on social inclusion as one of its core corporate priorities. In line with this commitment, the company recently collaborated with the Dubai Center for Special Needs to organize a team-building activity that brought together 35 Bosch associates and around 140 children (people of determination). Held at the center's premises in Dubai, this event provided a remarkable opportunity for Bosch associates to showcase their skills and enthusiasm while actively contributing to social inclusion. The activities like these help develop several competencies such as empathy, social awareness, better appreciation, and understanding of differences at the individual level. Through such initiatives, Bosch aims to foster an inclusive society that embraces diversity and recognizes the boundless potential of individuals when provided with the right environment.
Bosch Group: outlook for 2023 and strategic course
In 2022, Bosch exceeded its business targets in what was a challenging year. The supplier of technology and services increased its total sales to 88.2 billion euros, the EBIT margin from operations rose from 4.0 to 4.3 percent. "We rose well to the challenges of 2022 – both our sales and our margin were higher than expected," said Dr. Stefan Hartung, the chairman of the board of management of Robert Bosch GmbH. Despite the after-effects of the Covid-19 pandemic, Bosch was able to increase its sales by 3.5 percent in the first quarter of 2023.
Despite the modest economic outlook, the company is aiming for sales growth of between 6 and 9 percent for the whole year 2023. Its target for EBIT margin from operations in 2023 is in the region of 5 percent. Even if the economic and social environment remains demanding, Bosch wants to grow significantly faster in the coming years. "Our aim is to grow in every region of the world and to be among the leading three suppliers in our relevant markets," Hartung said.
The fight against climate change is causing considerable upheaval in business and society, and also accelerating technological change. "This technological transformation is opening up growth opportunities that we want to seize. In this context, our 'Invented for life' ethos is ideal – not only when it comes to the major trends of electrification, automation, and digitalization, but more than ever also with respect to software and artificial intelligence," Hartung said. Bosch is responding to the trend toward software-based automotive engineering by realigning its automotive-supply business: within Robert Bosch GmbH, Bosch Mobility will in the future be managed as a business sector with responsibility for its own business and its own leadership team. The aim is to be able to serve existing and new customer needs even better and faster with customized solutions from a single source. The Bosch chairman announced that the newly restructured mobility business is set to grow annually by an average of roughly 6 percent up to 2029 when it will achieve annual sales of more than 80 billion euros.