Kinda Baydoun, Head of Channel & Alliances – Middle East & CIS at Veeam, has penned a thought leadership article entitled; Overcoming Challenges and Driving Channel Partner Profitability.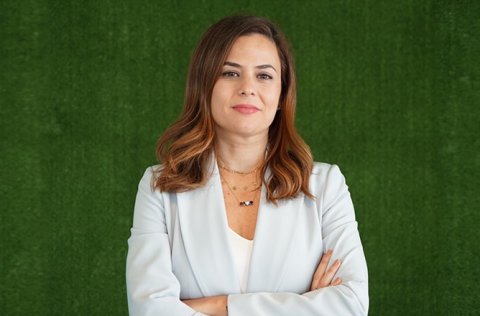 With over 35,000 active partners and 450,000 end-customers serviced by our ProPartner network globally, Veeam's channel gives businesses access to unrivalled expertise and knowledge.
Our interactions with channel partners throw up a lot of interesting insights that give an indication of where the market is headed and what players in this space need to do in order to stay competitive.
From a technology perspective, we see that our partners are putting a lot of energy and focus into four key areas:
Cloud
Instead of seeing cloud as a threat, partners should recognize the clear preference that customers have for these solutions. With the launch of multiple datacenters by hyperscalers like Microsoft, AWS and Google, we continue to see a very high interest from them to further invest in the region. Our partners are looking for new ways to generate revenue streams by routing their customers to the public cloud marketplaces.
Furthermore, some of our partners are either building their own datacenters or leveraging local service providers to offer their own cloud services.
Partners should look to align with vendors that give them the opportunity of leveraging a hyperscaler's marketplace to sell the vendors' licences as well as those vendors that have specialized cloud service provider programs that offer the entire portfolio as-a-service.
Cyber Security/ Data Security
This is one of the hottest trends in the market today. According to the Veeam Data Protection Trends Report 2023, "85% of organizations suffered at least one cyberattack in the past 12 months, an increase of 76% compared to 2022".
In the case of ransomware, which is becoming increasingly prevalent, while many organizations may say that 'ransomware is a disaster' and therefore include cyberattacks within their Business Continuity or Disaster Recovery (BC/DR) planning, the actual interaction between the teams leaves much to be desired.
As per Veeam's 2023 Ransomware Trends Report, 60% of organizations surveyed believe either 'significant improvement' or 'complete overhaul' is needed between the Cyber and Backup teams.
An alarming statistic from the report is that 21% of respondents that fell victim to ransomware, paid the ransom but could not recover data. These percentages are scary, considering the fact that cyberattacks are becoming very aggressive and hackers are getting more relentless.
Channel organizations noticing this trend have started developing their capabilities in cyber security solutions and consultancy, to help organizations devise a solid cyber preparedness strategy.
Partnering with vendors that offer market leading solutions in data protection and ransomware recovery offers partners a great opportunity of highlighting the criticality of data protection as part of an overall cyber security strategy and providing customers with technologies to ensure that their IT operations and businesses don't suffer downtime.
Artificial Intelligence (AI)
AI is now central to the way we live. The recent pandemic has taught us how enterprises that ignored emerging trends in artificial intelligence found it hard to survive the changing workplace environment and market dynamics.
AI continues to be one of the biggest trends and will be an ongoing focus in the future as more and more businesses adopt the technology in order to stay relevant and competitive.
What AI applications to adopt and how to integrate that within businesses will be definitely on the roadmap of our partners, whether it be to optimize internal processes and automate operations, or to create better customer engagement. It is also important to remember that AI is a double-edged sword.
On one hand its value to business is undeniable. But on the other, there are risks that may extend far beyond the intended use – privacy violations, discrimination, accidents/ potential loss of human life, national security – the list goes on.
Partners intending to develop competencies in the area of AI must approach the technology in a pragmatic manner, and work with organizations to develop enterprise-wide controls to guide the development and use of AI systems, including policies, procedures, worker training, and contingency plans.
Services Trends
IT environments are getting more and more complex and IT leaders are facing multiple challenges. They are building and supporting increasingly complex hybrid environments.
They are under so much pressure to integrate the latest market trends, but lack the right talent, from a numbers, as well as skills perspective. And this is where channel partners can plug the gap.
Offering services as part of their portfolio is very crucial for partners to maintain a healthy and profitable business. Upskilling the existing workforce and hiring good talent is indispensable in achieving this objective.
Partners can play a big role in supporting customers through their digital transformation journey – from consulting and design services to post sales and implementation services. At Veeam, we fully rely on our partners to deliver services through Veeam Authorized Service Partner (VASP) program which is designed only for very highly skilled services partners.
Overcoming Challenges
When it comes to channel partner related pain points, we see that the rise of digital transformation is met with a glaring gap in the relevant skillsets needed for the future of work.
In a survey by Gartner a couple of years ago, it was cited that leaders and IT executives see the talent shortage as the most significant adoption barrier to 64% of emerging technologies. If those challenges are not tackled, partners will face the risk of simply becoming obsolete.
Partners should view upskilling and reskilling employees as key priorities.
In order to upskill their employees, they need to start by defining their business framework, which should include 8 key components as per 'IDC Industry view 2023' – 1) Switching from Resell to aaS, 2) Having the right Technology Portfolio, 3) Specialization, 4) New Go-To-Market (such as marketplace), 5) Customers (access to C-suite), 6) Competition (creating smart partnerships), 7) Ecosystem (creating synergies) and 8) Solutions.
I believe this is a great tool that partners can use to design their strategies and develop their key priorities this year and beyond. I always advise my partners to be the best at what they do.
Driving Profitability
Focus and specialization are key to having a profitable business, and this can be achieved by creating smart synergies within the right ecosystem and by investing in the right talent.
Vendors have a key role to play in helping partners in this area by supporting them through training and certification programs that increase skill specialization and diversification that help differentiate the partner´s offering in the market.
In this way partners can scale their business models and address the needs of their customers in a very flexible and customized way. When looking to collaborate with vendors, besides the technology aspect, channel companies need to pay attention to a vendor's partner program. All programs don't have equal merit.
Channel organizations need to collaborate with vendors whose partner programs centre around partner profitability and motivate and engage channel partners to create more value for customers.