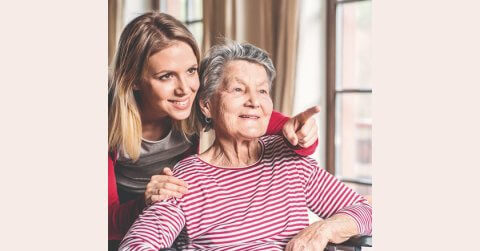 Juniper Networks announced that Korian Benelux selected Juniper's AI-driven enterprise solutions to optimise network performance and reliability.
More than 11 thousand Korian employees provide care for approximately 15 thousand residents in 173 locations in The Netherlands and Belgium. Korian was drawn to the Mist AI engine with cloud-hosted operations to give its IT team greater insights into user experiences and better troubleshooting for connected medical Wi-Fi devices and phones. The real-time insights, provided by Juniper Mist Wired Assurance, Juniper Mist Wireless Assurance and the Marvis Virtual Network Assistant, have simplified troubleshooting at the customer, device and site level for better service quality. By leveraging Mist AI, the Juniper solution delivers customisable service levels and actionable recommendations to proactively fix issues, often before users are impacted. As a result, users experience a more reliable network infrastructure with less downtime, due to the Juniper Mist AI predictive approach. Centralised configuration and zero-touch provisioning simplify onboarding new Juniper access points and switches as facilities are updated. When Korian does a renovation, the network can be installed in one day, compared to two days with their previous wireless solution.
Staying connected to families and friends is important to the well-being of Korian's residents and short-term recovery patients, whether they like to call, video chat or email. Residents can use tablets in their rooms to watch movies, listen to their favourite music and call the nursing staff if they need help. Voice communications are loud and clear. Families and friends have guest Wi-Fi when they come to visit.
Korian staff have fast, responsive access to their long-term care, clinical and administrative applications, so they can stay productive and focused on patient care. Smart medical devices have the more reliable connectivity necessary for Korian to provide optimal care.
The organisation adopted Juniper Wireless Access Points and Wireless Assurance driven by Mist AI to deliver better resident engagement, coupled with industry-leading Wi-Fi that is both more predictable and more reliable. In addition, Juniper Networks EX Series Switches and Juniper Mist Wired Assurance provide high-performance, more secure access to the access points and other wired devices. Juniper was named a Leader in the 2022 Gartner Magic Quadrant for Enterprise Wired and Wireless LAN Infrastructure.
Korian Benelux Group worked with Nomios, a Juniper Elite Plus partner, to create the optimal network architecture, focusing on network design, validation and testing to ensure that the Juniper solutions met strategic and technical goals.
"With our new network, our nursing staff have resilient access to medical and administrative applications. Computers on wheels and other smart medical equipment are always connected. Residents and their families can now easily connect to the Wi-Fi. IT has clear visibility into service level expectations and what we're actually delivering. With Juniper Mist, we can see any Wi-Fi problems ourselves immediately, instead of waiting for nursing staff to tell us. Ultimately, we spend less time troubleshooting, and that frees up our time for more strategic priorities".
Christoph Van Doren, ICT Director, Korian Benelux
"Healthcare organisations are constantly looking to leverage innovative technology to deliver a high-touch experience for residents, guests and staff. The network plays a vital role at Korian by keeping its technology infrastructure healthy. It allows them to simply scale and support new applications and technologies that can assist in driving better resident outcomes and experiences".
Gos Hein van de Wouw, Vice President, Enterprise, EMEA, Juniper Networks