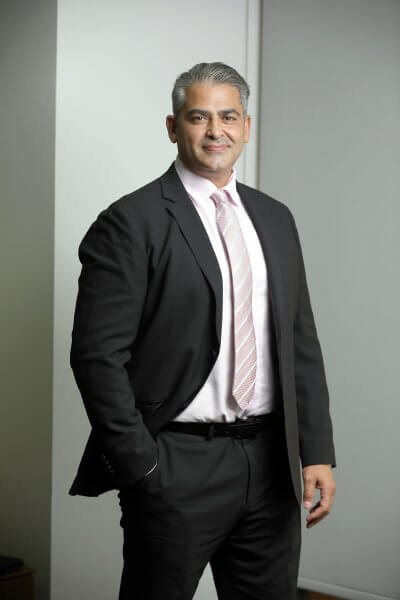 Dynamic and innovative technology leader Cherif Sleiman, Senior Vice President (SVP), International business, Infoblox, discusses how the firm empowers channel partners to grow in an era of next-level networking.
Over the past year, secure cloud-managed network services provider Infoblox has undergone a remarkable business transformation.
The organisation has evolved from a network control pioneer to a next-level networking leader.
We all know what networking is. So, the question is, what's next level about networking?
Cherif Sleiman, senior vice president (SVP) International business, Infoblox said, "It is all about digital transformation that is driving a major transformation in our industry. And the whole idea is that we fundamentally have entered an era where organisations are having to build networks in very different manner using concepts like Saas, multi-cloud, SD-WAN, Internet of Things and more."
Digital transformation requires companies to take a step back and reconsider their business models and approaches, and thus have networks that are scalable and versatile enough to allow them to deliver on new business models.
"It's not just about intelligence and reliability but also how you secure these networks and Infoblox is one of the top innovators in this segment, he adds."
Organisations are flocking to digital transformation because they want to offer a better customer experience; empower their users to be very responsive, reduce the cost of operations and help offload IT Staff from dealing with more load, and they want to streamline and automate their operations.
Sleiman points out that in doing so, you can't keep designing networks in a tightly managed, kind of this two-tiered architecture, where you have data centers with all the data and applications; and all users are sitting at a specific location on a particular machine, wired into a specific network to be efficient.
"In a digital organisation, the fabric of your business is the internet. So, you're really sitting right in the arms of the enemy, and you're going to have to find a way to continue to be secure and conduct business. There is no more need for the private MPLS network since advances in fixed and mobile broadband (5G) with the use of technologies such as SD-WAN, eliminate the need for such a need. While you may have some defenses, the whole idea here is focused on detection, and the rapid remediation of whatever anomalies you find." In this setup, DNS becomes the contextual fabric connecting people, devices, applications and networks and can be leveraged as the first line of defense and detection when empowered with the proper intelligence and analytics.
From that perspective, that's what next level networking is about⁠ – recognising that organisations are having to build different networks to cater to their digital presence, which is forced upon them by the trends and the global competitiveness.
Internet enabled organisations are moving very fast, and the accidental security architecture that they have actually built over the years is ineffective — this kind of stack of disconnected security layers that they've stumbled upon across the years in a reactive manner, always deploying the next layer based on the cat and mouse games.
There's a need for integrating all these silos, and there's a need for creating a level of automation, specifically in the context of Next Level Networking.
"Infoblox has pretty much been on this journey of adding lots of integrations to help organisations streamline and simplify their security operations and security defenses by taking advantage of where we sit in the network which is pretty unique."
Infoblox has about 10,000 customers all around the world and the top 95% of the Fortune 2000 are Infoblox customers.
"We've taken many used cases, and based on that, we have mapped these challenges to many vendors, where we can actually do some integrations to simplify our customer's life. And that's exactly what we've done with our Technology Alliance Partners. Therefore, that's where you see a major uptake of Infoblox solutions as that engine of simplification and automation, specifically in the security department."
On another note, the company understands that resellers are struggling with this transformation that's happening in the industry.
"How do we really enable them to add value in this new era? We have revamped our partner program to focus exactly on that and we've seen very good momentum in our partner landscape, with more revenue from our gold and our platinum partners."
Sleiman highlights that making money, at least for Infoblox, has always been about innovation.
In this new era, in an environment of next-level networking, one needs to be a true solution provider to make money as a partner, he says.
"Resellers need to know about cloud computing; they need to learn about the concepts of SD-WAN, AWS, and Google Cloud. They will probably have to resell and understand most of the horizontal and generic SaaS, such as Office 365, while some may need to specialise in vertical SaaS applications for example for Banking, Education and Healthcare."
Moreover, the company is committed to a business model that rewards its investing partners. Their new partner program is designed to help selected organisations unlock more revenue by harnessing Infoblox's solutions, allowing customers to travel from legacy to digital through the bridge that Infoblox offers.
Further into the program, which will be officially launched in the second quarter of Infoblox's fiscal-year 2020, Sleiman says, "We have rolled out our 2.0 Professional Services Partner (PSP) Program that helps organisations build a practice focused on Security, Automation, and Threat Intelligence. The PSP program is by invitation only as we want to do more business with less partners to help them reinvent themselves."
Infoblox's strategy can be articulated from their go-to market.
"One is, obviously, pivoting our business to subscription. Second, moving more and more of our functionality into the private and public cloud domain. The third is continuing to grow our security business by solving some of the critical and complex problems that organizations are facing as a result of them adopting more digital. Another area is making sure that we're upselling our existing customers and evolving the way they build networks and evolving the way they use our solutions. And then obviously, the final point is being very, very prescriptive about the new accounts and new markets that we want to expand it."
With the firm's biggest focus on these five overarching priorities, Sleiman says that a specific area that really gave the company a boost is their security.
"Our security solutions have experienced faster growth than some of the traditional portfolios that we have. Specifically, our BloxOne Threat Defense (B1TD) architecture, which is the security architecture for the digital enterprise. It is designed like an octopus, with tentacles in private cloud and in public cloud; and with capabilities on premise, and in endpoints and user devices. And it's taking this entire distributed fabric of the digital organization and centrally governing it through some very advanced policy, advanced heuristics, AI, machine learning, and probably one of the best and most powerful thread intel capabilities in the market."