Abu Dhabi's Department of Economic Development (ADDED) and Abu Dhabi Global Market (ADGM) have signed a cooperation agreement to provide more integrated support for innovators and technology enterprises across various key industries leveraging the Technology and Innovation Pioneers, TIP, Platform under DED's Takamul Programme.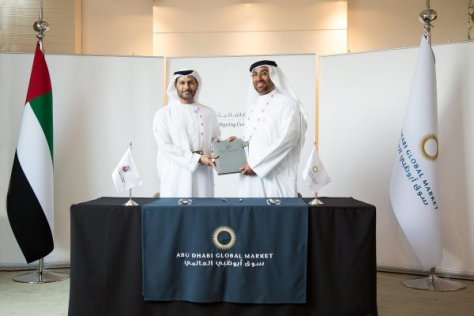 According to a report by WAM, the new partnership will serve to enhance the innovation and technology ecosystem in Abu Dhabi particularly and the UAE in general, encouraging the growth of Small and Medium-Sized Enterprises (SMEs).
The agreement was signed by Saif Mohamed Al Hajeri, Chairman of the DED, and Ahmed Al Sayegh, Chairman of ADGM, at the FinTech Abu Dhabi Summit 2018.
The new partnership will include several aspects, including fostering cooperation in services pertaining to innovation and technology under the Takamul Programme, promoting awareness and support of TIP Platform and its services.
It will also help in collaborating on joint entrepreneurial and leadership development initiatives, providing business incubation support to tech startups leveraging ADGM's innovation programmes, and connecting technology business incubators with the economic and industrial sectors, as well as use of ADGM facilities and ecosystem to support innovative entrepreneurs and business incubators.
Al Hajeri said that innovation has become a focal point in Abu Dhabi's plans, programmes and initiatives due to its vital role in building a knowledge-based economy and transforming new and transformative ideas into economic value promoting economic growth and development locally and nationally. He added that its strategic partners and concerned parties, the department strives to lead the economic agenda of the emirate of Abu Dhabi to achieve a sustainable, balanced and diversified economy based on knowledge and innovation.
He indicated that Takamul Programme is a national innovation programme that supports inventors and fosters a culture of innovation in the UAE by providing specialised support for all stages of innovation, beginning with awareness-raising and idea generation, to application and commercialisation with economic returns.
The two-day event, FinTech Abu Dhabi 2018 kicked off today under the patronage of Sheikh Hazza bin Zayed Al Nahyan, Deputy Chairman of Abu Dhabi Executive Council.