UAE telcos du and Etisalat are reportedly collaborating with the US tech giant Apple to provide the dual SIM features to the users of upcoming iPhone XS, iPhone XS Max, and iPhone XR versions, according to local media reports.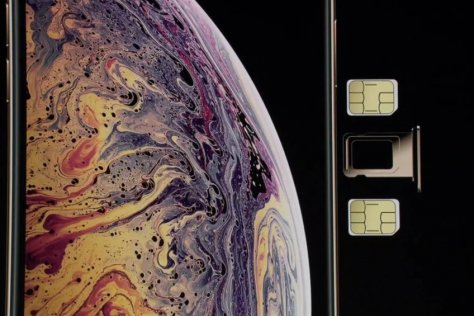 Last week, Apple announced that its latest smartphones are equipped with eSIM and dual SIM technologies. "Use of e-SIM in iPhone may be disabled when purchased from some carriers," according to Apple's official site.
However, according to a recent report, du and Etisalat stated that they are working with Apple to make this available to customers in the near future.
[If you are an Apple fan and planning to buy the latest iPhones, click on the article below to find out how you can get hold of one for free, well almost free.]
eSIM is a global specification by the Global System for Mobile Communications (GSMA) which enables remote SIM provisioning of any mobile device.
The technology allows consumers to store multiple operator profiles on a device simultaneously, and switch between them remotely, though only one can be used at a time.