In an exclusive interview, Nabil Elwatter, Head of Services Sales, MEA Gulf Region at Cisco, tells Reseller ME how the company's customer-first approach recognises a partner's expertise and helps them build and expand their customer success practice with the right people, tools, and processes to best support their customers throughout the lifecycle.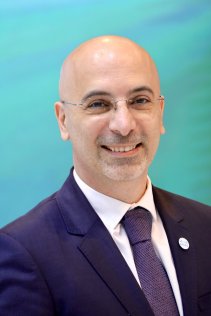 Can you elaborate how Cisco Customer Experience (CX) offers a holistic services package to guide the customers for accelerating business outcomes throughout their lifecycle?
Our customers are under pressure to transform their organisations while delivering better business outcomes faster. CX changes our customer's experience from reacting to problems to being more proactive and predictive with a lifecycle approach. We make this possible by harnessing knowledge gained from managing over 50 million network devices with 3 million cases annually, leveraging telemetry combined with AI/ML, and digitising this knowledge into data-driven insights. The result is a uniquely powerful combination of human + digital intelligence to get our customers to the outcomes that matter most, faster. This innovation comes to life with our Cisco Success Tracks packaged services portfolio and Business Critical Services (BCS) advisory services.
Innovation is the cornerstone for any IT organisation striving to create remarkable digital experiences. Can you elaborate how Cisco Business Critical Services are powering innovation?
Business Critical Services provides customers with ongoing advisory services for planning, designing, and implementation, with analytics that provide predictive insights to speed digital transformation and innovation goals. Our Cisco experts provide consultative guidance to architect and deploy the right strategy and roadmap that aligns with the customer's key initiatives to achieve business goals.
There is a lot of focus from Cisco on LifeCycle Management. Can you highlight how the lifecycle approach can help end users and partners?
Through Cisco's Global Customer Success model, Lifecycle Management maps key touchpoints and assigns experts at every stage, ensuring the suitable adoption offerings to help customers advance along their lifecycle journey to achieve their business objectives. Customers want simple experiences, and this model delivers 'time to value' with real-time insights, expert engagements, and workflow creation – all built-in. This approach empowers partners and end users with the roadmap to evolve those insights to define clear actions, next steps, and designated owners and accelerate our customers' adoption, leading to more seamless renewals. For partners, we introduced Partner Lifecycle Services (PLS), a portfolio of lifecycle and support service offers designed to enable partners to deliver exceptional customer outcomes. PLS provides Cisco's partners with greater flexibility and choice to deliver Cisco Services. Cisco partners have a menu of choices for monetising customer lifecycle and support services – branded, delivered, and enhanced with partners' professional services, actionable customer lifecycle data, and the right services, delivery, and data mix to help partners drive growth, differentiation, and profitability.
Can you share the details about the business specialisation called Customer Experience and what benefits can the customer experience specialised partners get?
Cisco's Customer Experience (CX) Specialisation recognises a partner's expertise and helps them build and expand their customer success practice with the right people, tools, and processes to best support their customers throughout the lifecycle. The benefits for CX Specialised partners include selling more of their own branded services; differentiation with new lifecycle offers; delivery of new managed services; increased product expansion; improved renewal rates; access to selected rewards driving adoption; and eligibility to participate in Cisco's Partner Lifecycle Services (PLS). For more information, please visit Customer Experience Specialisation. "https://www.cisco.com/c/en/us/partners/partner-with-cisco/expertise/specializations/business/customer-experience.html"
What are the focus areas/ priorities for Cisco services in the new year?
We will continue to expand Success Tracks' holistic services package to drive business outcomes with a lifecycle approach to more technologies. More advisory services will be combined with Success Tracks to more simply deliver services that meet the needs and business outcomes of our customers when, where and how they want it. We are making Partner + CX partner ecosystem more robust by opening Success Tracks in Partner Lifecycle Services (PLS). Partners are encouraged to visit Cisco's SuccessHub "https://www.cisco.com/c/m/en_us/successhub.html" for the latest updates on all these priorities and more.