Hamed Dayani, Business Development Manager, Security & Cisco Collaboration Solutions at Systems Front Information Technology has pleaded with IT leaders to be vigilant when it comes to delivering 'secure' digital transformation in the current digital economy.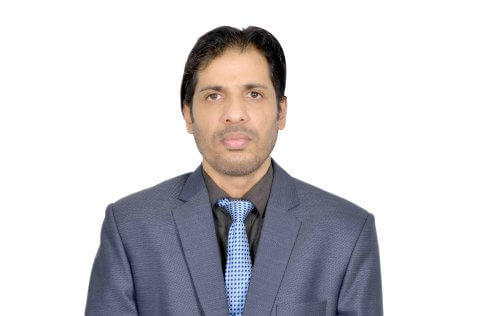 How has alignment with Cisco helped you in terms of addressing the needs of your customers?
Cisco is the market leader in routing, switching and collaboration solutions.
Cisco offers a wide range of solutions that are tailor-made to suit the needs of customers across different industries and verticals.
Our partnership with Cisco has enabled us to cater to multiple needs of our clients and provide end-to-end solutions. Along with routing and switching, we are now also offering Cisco Security solutions to our clients.
There has been a massive acceleration in digital transformation across industries since the onset of the pandemic. What are some of the key security related trends and solutions that have gained momentum?
COVID-19 pandemic has accelerated digital transformation in businesses across several industries.
From the rapid, necessary adoption of remote work to the drastic rise in adoption of new technologies to support an unprecedented shift in consumer behaviour, digital transformation has gone from being a long term aspiration to an immediate initiative for a large number of organisations.
With new digital technologies such as cloud, AI and IoT, comes a growing list of risks.
It is paramount for security teams and leaders to enable secure digital transformation.
We have been working with our customers to provide them with the right Cisco Security Solutions that can help them in their journey of undergoing digital transformation in a secure way.
We have seen a huge surge in Cisco remote workplace solutions and cloud instance security offerings in KSA market since the onset of the pandemic.
Can you share how your strategic partnership with Comstor has helped you in taking the latest Cisco security solutions to the customers?
Comstor team has enabled us to stay up-to-date on the latest offerings as well as programs and promotions from Cisco by providing us with sales and technical trainings on regular basis.
We value our ongoing engagement and relationship with Comstor in our journey to becoming a key Cisco partner in the region.
What are the some of the key milestones including training and certifications that Systems Front Information Technology has achieved a Cisco partner over the years?
As an organisation, we are truly committed to investing in regular trainings and certifications of our staff.
As a Cisco partner, one of the key milestones for us during 2022 has been the successful completion of Cisco MSP partner Certification.