Ramy Sfeir, Partner, Sami Darouni, senior executive advisor, Nitin Manoharan, executive advisor, and Makram Debbas, principal, with Strategy& Middle East, part of the PwC network highlight how consumer goods (CG) companies in GCC countries are expected to undergo significant transformation due to changing consumer behaviours and emerging technologies and how Web3, the latest development of the internet, can help CG companies enhance the consumer experience, improve productivity and future-proof their busines.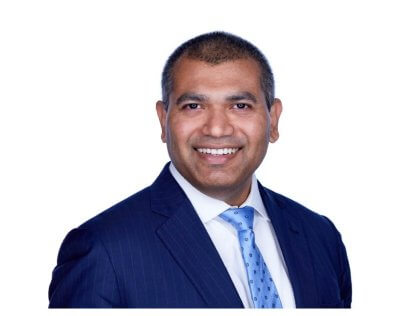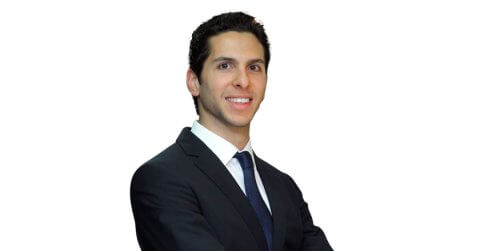 In the coming years, changing consumer behaviors and emerging technologies will significantly transform consumer goods (CG) companies in the GCC countries. Web3, the latest development of the internet, will enable CG companies to enhance the consumer experience, improve productivity, and future-proof their business through decentralization, token-based economics, and immersive experiences.
New technologies continually influence how consumers relate to CG companies. In the 1990s, web1 brought the internet to the public, enabling newspapers, magazines, and CG companies to reach consumers through websites. Web2 followed in the early 2000s when smartphones and social media created more interactive digital experiences. Web3, the latest stage of the internet, uses distributed web, artificial intelligence (AI), blockchain, extended reality, and cognitive devices to create an immersive experience that is a seamless blend of the physical and digital worlds.
Some CG companies are already exploring web3's potential. For example, Gucci's "Gucci Town" and "Gucci Gardens" sells virtual merchandise to its customers in the virtual reality world of Decentraland. Additionally, Unilever has a web3 multi-disciplinary group that works across its marketing, finance, legal, and procurement teams.
Emerging web3-native companies such as Ethereum are now making it relatively easy to enter the space, with building blocks, a constellation for development, and a home for decentralized business models. According to Goldman Sachs, as companies find new applications in the coming decade, the global market for web3 is expected to grow between $2.6 and $12.5 trillion.[1]
This technology is coming into its own at a time when GCC consumers seek a localized and hyper-personalized experience across all digital and physical channels. Web3 can help CG companies exceed these expectations. Research shows that companies with an enhanced consumer experience mindset are likely to earn revenues 4 to 8 % higher than their industry peers.[2]
Many consumers, especially younger ones, are also becoming more conscious of the environment and sustainability of the products they consume. By 2040, the Middle East will be home to more than 271 million people under 24.[3] While three-fourths of Middle East consumers have increased their shopping online since the pandemic, 44% feel encouraged to buy from local retailers, and 60% seek more effective delivery or collection services.[4]
Companies are trying to balance these priorities by delivering a personalized experience with efficient supply chains that offer provenance and traceability capabilities. However, this is not easy to achieve as supply chains have become more complex and sophisticated.
CG companies can find several opportunities in web3. There is the ability to offer a more contextualized and hyper-personalized consumer experience that considers local conditions, beliefs, cultures, and recommendations. Web3 also enables brands to do this while protecting privacy. Distributed business models enable data ownership to stay with the consumers (content producers) on a distributed ledger, giving them the power to determine what data they share and how it can be used.
Organizations can also use web3 to meet their supply chain goals by building a supply chain that is quick, paperless, and transparent. For example, the Global Shipping Business Network, a blockchain-based consortium, wants to simplify trade workflows with solutions that provide visibility, collaboration, traceability, and analytics.[5] By employing AI capabilities, CG organizations can develop autonomous supply chains that predict consumer expectations, automate decision-making, and more accurately meet their demands.
CG leaders in the GCC can no longer afford to wait and watch these developments. They must understand the current transformations and capitalize on the opportunities they present with a two-stepped approach.
The first step is to launch a structured top-down measurement to maximize opportunities from distributed business models and web3. This starts by baselining the organization's current capabilities, industry, and competitive landscape. The CG company can then set a north-star objective, design the target capabilities, and formulate strategies for a distributed business model.
The next step is to develop bottom-up, interactive, and complementary pilots. This should include testing the prioritized business models, validating their benefits, then scaling up that model across the organization.
To keep up with the latest developments, GCC CG companies must transform their operations and stay abreast of the newest technologies. Web3 offers building blocks to create significant value and future-proof their business by introducing new business models and becoming more agile and resilient. By moving fast, CG companies can gain a march on their competitors and create value.
[1] Goldman Sachs, "Framing the Future of Web 3.0: Metaverse Edition," December 2021 (https://www.goldmansachs.com/insights/pages/gs-research/framing-the-future-of-web-3.0-metaverse-edition/report.pdf)
[2] Blake Morgan, "50 Stats That Prove the Value of Customer Experience," Forbes, September 24, 2019 (https://www.forbes.com/sites/blakemorgan/2019/09/24/50-stats-that-prove-the-value-of-customer-experience)
[3] MENA Generation 2030, UNICEF, April 2019 (https://data.unicef.org/resources/middle-east-north-africa-generation-2030/)
[4] Norma Taki, Sami Darouni, Roy Hintze, Imad Matar, and Maye Ayoub, "Agile and ESG Conscious: The New Post-Pandemic Middle East Consumer," PwC, 2022 (https://www.pwc.com/m1/en/publications/documents/gcis-pulse-4-report.pdf).
[5] GBSN (https://www.gsbn.trade/); "Blockchain Shipping Network GSBN Using Oracle, AntChain for Hosting," Ledger Insights, September 10, 2021 (https://www.ledgerinsights.com/blockchain-shipping-network-gsbn-using-oracle-antchain-for-hosting/); Adis Ajdin, "Global Shipping Business Network Debuts in Europe," Splash247, March 24, 2022 (https://splash247.com/global-shipping-business-network-debuts-in-europe/