Dubai, UAE, 14 April 2021: Throughout the month of Ramadan, Huawei Mobile Services, is providing users with spectacular offerings to complement their fasting journey. Sight the crescent moon and enjoy alluring benefits including discounts, cashback, access to Ramadan Hub, and much more.
Here's a list of extravaganza offerings that users can avail during the holy month of Ramadan:
HUAWEI AppGallery: Bargain hunters can enjoy multiple rewards during HUAWEI AppGallery's thirty days Ramadan Gift Festival. Users can earn daily coupons of US$1, snatch cashback on selected and first-time purchases, and get a chance to win vouchers worth up to US$10 when applications are downloaded or shared. Fancy some exquisite rewards? Users can win mega prizes worth up to US$5000 upon topping up with US$100 in one transaction. Learn more about the Ramadan Gift Festival here.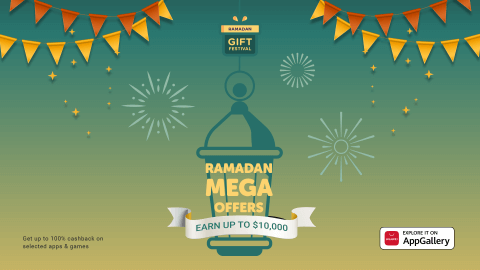 HUAWEI Video: Users looking to watch their favourite Ramadan programmes will get up to 30% off upon subscribing to HUAWEI Video during the holy month, in addition to instant fascinating prizes and vouchers to platforms such as HUAWEI Music, STARZPLAY, and Weyyak. On the other hand, Ramadan series enthusiasts who miss episodes will be able to use "Replay TV" free of charge for 14 days – a feature that allows viewers to replay their favourite Ramadan series on live TV channels directly on their smartphone.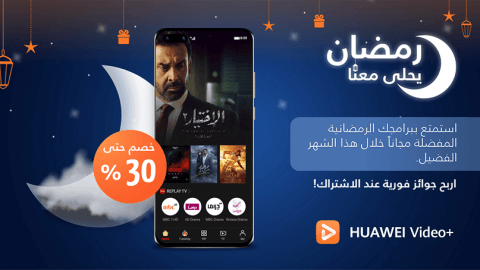 Petal Search: The innovative search engine is set to compliment user's journey during the holy season with the introduction of Ramadan Hub. This page that will give consumers access to Ramadan-related results across five main categories including Imsakiya for users to learn about prayer timings and sunset/sunrise, food recipes that will encompass Ramadan's yummiest cooking methods, entertainment for the latest Ramadan shows, games, and news.