ToTok, an instant messaging app used regularly by more than 20 million people across the world, has launched ToTok Pay, a feature that introduces a new generation of mobile payment services in the UAE. In partnership with licensed financial institutions, the new feature enables ToTok users in the UAE to seamlessly send money to their friends and family from their ToTok chat, as well as to make payments through a QR-code contactless system.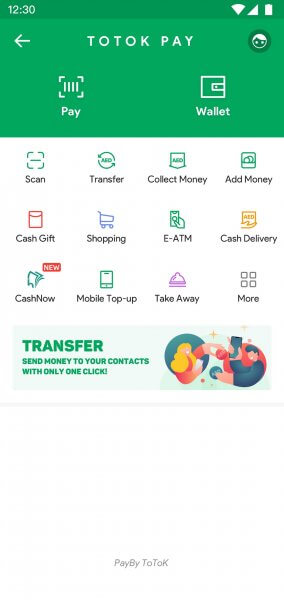 Giacomo Ziani, ToTok Co-founder, said, "ToTok Pay represents a significant step towards the creation of the digital ecosystem we have always envisioned for ToTok. The new feature provides our users with a secure, convenient, and fast way to send money and make mobile payments online and in person. Technology is becoming increasingly essential to our everyday lives, especially as the world is battling the coronavirus pandemic. Our hope is that by introducing a new contactless and cashless payment method in the UAE, ToTok Pay will play a small part in helping protect public health during this challenging period."
ToTok Pay uses cutting-edge technology to provide a seamless user experience and security for every transaction. The new feature uses global tokenisation technology to securely encrypt and store user financial information, while an AI-based fraud management system has been developed to detect any unauthorised activity.
"We've all been in a situation when we have had to split a bill at a restaurant, but don't have the right change," added Ziani. "ToTok Pay will make it easier to instantly transfer money, whether you're splitting bills with friends or paying for goods and services received."
ToTok Pay was released in the UAE for Android smartphone users on March 17, 2020. To activate ToTok Pay, Android smartphone users should update to the latest version of ToTok.
The new addition is one of many new features the ToTok development team plans to roll out in the near future, with the aim of continuously enhancing the user experience and making ToTok a next-generation digital platform.