Snap Inc. has collaborated with the Royal Commission of AlUla to bring a new dimension to the Desert X AlUla art exhibition, with the first sponsored Landmarker in the Middle East.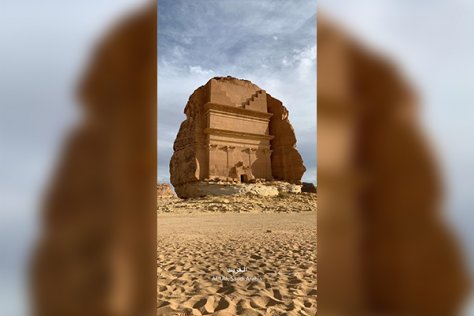 During the event, artists Zahrah Al Ghamdi (Saudi Arabia), eL Seed (Tunisia) and Lita Albuquerque (United States) will feature their work on Snapchat's inaugural Middle East and North Africa (MENA) Landmarker location, Qasr Al Farid. The artists' work will be brought to life using a dedicated lens, creating an exciting augmented reality (AR) experience for everyone to participate in.
"We are excited to have Desert X AlUla, the first international collaboration for Desert X, as part of Winter at Tantora festival" said Nora Aldabal, Arts and Culture Pragrams Director at Royal Commission of AlUla. "Artists from around the world will showcase their art in the desert of AlUla, home to a series of fascinating historical and archaeological sites. Having Snapchat participate in this landmark event will bring the landscape of AlUla to life in an entirely new light, in a juxtaposition of modern technology and history."
To enable the feature, when Snapchatters are close to Qasr Al-Farid they will be prompted to find the icon of this landmark. Royal Commission of AlUla's sponsored lens will be the first placement in Snapchat's lens carousel, and as Snapchatters point their phones' cameras at Qasr Al-Farid, they will be able to bring to life the work of the three exhibiting artists over a 6-week time span at 2-week intervals each. Each experience is specific to the artist's work and will have its own unique sound to come full circle.
"I am thrilled to be among the artists whose work will be uniquely displayed on Qasr Al-Farid using a Snapchat Lens," said Zahrah Al Ghamdi, one of the exhibiting artists at Desert-X AlUla. "This amazing feature will transform my artwork into an interactive experience. Augmented reality has become an integral element that brings art to life and provides people with an unparalleled experience."
Introduced in 2019, Landmarkers are Snapchat Lenses that enable augmented reality experiences that transform the world's most iconic landmarks in real-time.