Neeraj Arora was always inspired by the power of technology and its ability to transcend borders.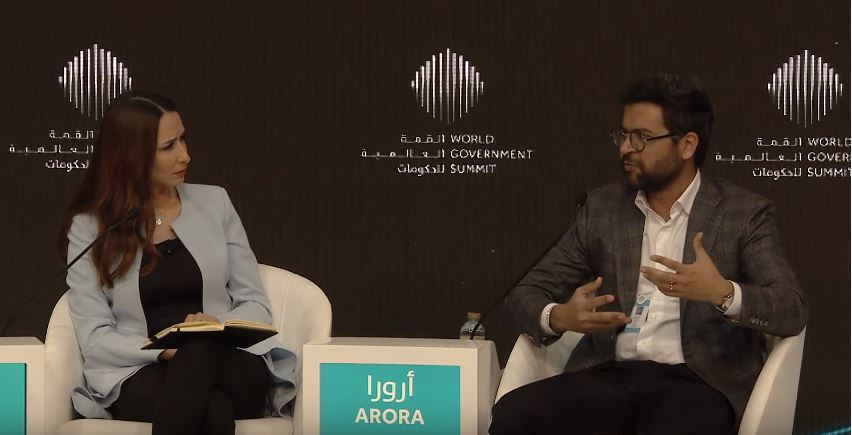 That is why, when he met with founders Brian Acton and Jan Koum, after completing just more than four years at Google, he instantly fell in love with their vision – to build a communication platform for the world.
Speaking at the sixth edition of the World Government Summit, Arora shared his journey to WhatsApp with a mesmerised audience. The idea was simple: anyone, anywhere with a smartphone and a data connection can connect with anyone else around the world, anytime. No ads, no gimmicks. Just communication.
And so Whatsapp was born. Today, the platform connects 1.5 billion users around the world and that number continues to grow, with markets like the Middle East and India taking the lead.
But the lingering questions remains: what makes Whatsapp – a 100 percent free application – a feasible $19 billion investment for technology giant Facebook?
That is a question Arora said will only be answered in time. "Any app that touches billions of people every day is a valuable investment," he said.
"People around the world rely on us every day to connect and share their experiences with their loved ones," he said. "That is a huge responsibility, but one that drives our team with great passion."
And the model of not charging users for the service is not going to change soon, Arora reassured delegates, with accessibility remaining the company's top priority.
Rather, Whatsapp is directing its focus to create tools that enrich and add value to businesses and the way in which they communicate with their customers. This, he said, is where the revenue-making potential lies.
The company has already launched Whatsapp Business (for free) on Android, and the plan is to continue developing and expanding the platform so organisations across industries can benefit and better run their businesses.
Until then, Whatsapp will continue expanding its features and enhancing the user experience without compromising on the app's beloved simple interface. Reliability, simplicity, safety, and security – these are the principals that have made Whatsapp into what it is today, and what the company promises to stand by.