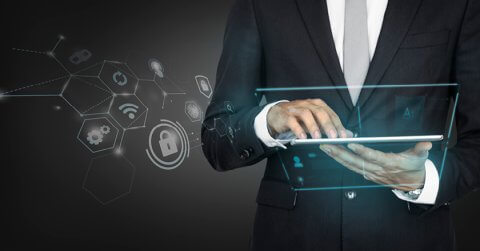 EDF UK will be implementing the Dynatrace platform to ensure the performance, reliability, and security of its digital services, which serve more than 5.2 million customers across the UK.
Dynatrace will be supporting the goals of EDF's ongoing digital transformation projects, which aim to improve its customer-facing services, including billing and account queries, meter reading submissions, and online customer support engagements. With Dynatrace, EDF will consolidate multiple tools into one unified observability and security platform. Combined with Dynatrace's AI-driven answers and automation capabilities, this will enable EDF to optimise cloud operations and deliver flawless and secure customer experiences.
EDF's ongoing digital transformation initiatives saw it bring software development back in-house and shifted the company's computing workloads from predominantly on-premises environments to multicloud and cloud-native architectures. As part of this evolution, EDF wanted to shift its engineering culture towards an SRE model where observability became part of its design process, ensuring its services were scalable, reliable, and centred around the customer. By making this shift, EDF would enable its teams to deliver better services to customers, helping them on the journey to Net Zero.
"Before deploying Dynatrace, we didn't have much insight into the performance of our digital services", said Steve Bowerman, Principal Software Engineer, EDF. "To innovate at speed while continuing to deliver the excellent standards of customer experience we aspire to, we realised we needed a more strategic approach to observability. We identified Dynatrace as the best solution because it enables us to bring all our data together on a single platform with precise answers and automation. This will transform the way our teams work by pointing towards where investing time in development work will deliver the greatest value to the business".
EDF's implementation of Dynatrace will enable in-house teams to make more informed decisions about how they optimise applications to build better services for customers and support a more collaborative DevOps culture. Dynatrace's capability to provide precise AI-driven answers prioritised by business impact will allow EDF to realise its vision of putting the customer at the centre of the DevOps lifecycle, since all decisions are now based on improving outcomes for the customer.
"Dynatrace will put us in a stronger position to realise the benefits of bringing software development in-house. It has been a core catalyst and enabler for our software engineering maturity, which is shifting from DevOps to SRE, so we can build highly reliable, scalable services", continued Bowerman. "We can innovate faster and improve the digital services that enable our customers to interact with us in new and more convenient ways. Ultimately, that's what our transformation initiatives are all about – finding ways to make our customers' lives easier through technology innovation and digital enablement".