About Comstor
With 25 years exclusive focus, Comstor is the largest Cisco-only distributor with the most Cisco-accredited experts in the channel. Comstor is a true extension of Cisco in the marketplace, working closely with partners to build their Cisco business.
About the Partner
Mekdam Technology is one of the first technology conglomerates in Qatar. It is a system integrator which provides a wide spectrum of ICT services, audio-visual, safety & security systems, ELV, engineering, services & maintenance and mobile telephony.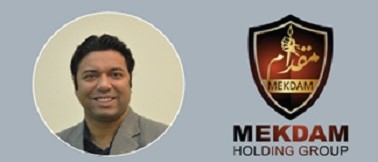 With its market-leading depth and breadth of domain experience, Mekdam Technology is party to some of the largest projects in Qatar. It also is proud of its high customer retention rates, a testimonial to its best-practice delivery standards executed by its experienced professional team. With its broad line-up of strategic partnerships, Mekdam Technology, is relied upon by its customers for their overseas expansions.
With solid experience and industry knowledge, Mekdam Technology has proven it can deliver, having the right blend of technology solutions, implementation skills and after-sales service. In short, Mekdam Technology delivers on its commitments, which breeds its ongoing success.
About the End User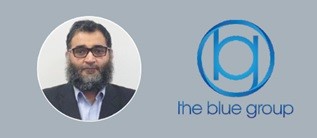 Founded in 1979, The Blue Group (TBG) has enjoyed over 40 years of success. Initially established as a sports retailer, they have grown to include a diverse number of businesses. Their divisions include: Sports, Retail, Service and Fashion across 13 iconic brands.
TBG is a united business enterprise with over 600 employees and is committed to maintaining utmost quality, unparalleled customer service and continuous drive for innovation.
The Challenge
With lack of IT staff with network background, TBG needed to bring in all network aspects VPN from retail Locations, VPN for customers, WIFI Management, centralised dashboard for all devices and firewall management. Cisco Meraki offered all this without having to implement management infrastructure as it is managed through the cloud.
Prior to the installation, service interruptions often froze the business. Without visibility, efforts to solve these individual problems often introduced problems in other areas. In their traditional WAN, TBG team was forced to travel on-site and hire specialists to service Cisco infrastructure which was both slow and expensive.
The Solution
For zero CAPEX, TBG enabled Cisco SD-WAN on their existing network infrastructure.
During evaluation, TBG found that the Meraki Solution was easy, straightforward and provides an amazing network experience for customers, guest and employees. Hence, TBG decided to deploy Meraki access points, switches, security appliances across the stores and datacenter.
The SD-WAN solution has eliminated operational silos in the workflow for the customer. The solution has enabled TBG to keep everything running on a consistent basis while meeting the stringent demands of executives, workers and consumers alike. With consistent network policies, segmented traffic, remotely managed sites and the ability to extend SD-WAN into even their harshest environments, Mekdam Technology has prepared TBG for the future.
Role played by Comstor
As a value-added distributor committed towards enabling Cisco's channel, Comstor worked closely with the team at Mekdam Technology on this requirement by designing the bill of quantities (BoQ), conducting the proof of concept (PoC) and ensuring timely supply of solutions and services.
Outcome
With Meraki MX Security Appliances, SD-WAN enhanced internet connectivity at each of the branches by dynamically sending traffic between locations based on set policies, defined types of traffic and optimal performance. By leveraging business, broadband, 4G/LTE internet and the MX SD-WAN capabilities for the sites, TBG saved huge amount of cost over the past three years.
"I'd like to thank IT Manager, Mr. Rubeel & the management of The Blue Group for giving us the opportunity and we look forward to working with them again in the near future. I would also like to thank the Comstor team for their support in successful completion of the project", said Vatan Sakhuja, Business Unit Head, ICT at Mekdam Technology.
Rubeel Iqbal, Head of IT at The Blue Group, said: "We've come a long way, but we are just getting started. Our growth will continue as we increase efficiency and optimise our investments. It all starts with the network. We needed a more robust, scalable and reliable network that could help us offer better services to our customers. We looked into the Cisco Meraki solution and saw that it captured everything we were trying to do. We quickly set up a test lab consisting of Cisco Meraki MX security appliance, MS switch and MR access points. The trial worked flawlessly. We came from an environment where our field offices had legacy layer-2 switches with minimal visibility. Having layer-7 visibility is incredible. It's clear to anyone who is viewing the dashboard what is going on at each port. The Cisco SD-WAN solution has enabled us to connect with our customers, employees and applications in any corner of the world. With solid experience and industry knowledge, Mekdam Technology has the right implementation skills and after-sales service to deliver the right blend of technology solutions. We are happy with the Cisco solution implemented and by the services offered by Mekdam Technology. We wish the Mekdam Team ongoing success".