Westcon-Comstor has announced the signing of a new contract with RealWear, the US-based global leader of hands-free wearable computers, purpose built for connected worker programmes in the industrial enterprise.
The agreement marks the first addition of wearable technology to Westcon-Comstor's focused vendor portfolio. RealWear's wearables support Microsoft and Cisco platforms, forming a key part of the solutions focused on working in technical, industrial and hazardous environments.
RealWear's flagship product, the HMT-1, is a fully ruggedised voice-activated headset with cameras. Optimised for and certified by Cisco Webex Expert on Demand and Microsoft Teams, among others, RealWear's products are designed to be worn by industrial workers in dangerous and challenging environments to facilitate remote support, freeing the worker's hands for the job. Each HMT-1 can be used for a wide variety of functions, including remote mentor video calling, document navigation, guided workflow, mobile forms and industrial IoT visualisation.
This purpose-built technology helps safeguard connected workers while increasing productivity, removing the need for specialists or multiple engineers on site. The technology is particularly relevant in light of travel and social-distancing restrictions brought about by COVID-19. RealWear also offer the HMT-1Z1, an intrinsically ATEX-approved model for use where explosive gasses may be present.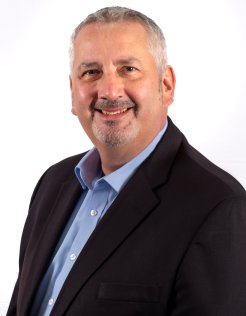 "We are delighted to have RealWear onboard with us as a vendor. Being a global leader of hands-free wearable computers, they are a great addition to our vendor portfolio. This partnership with RealWear further cements our ability to provide best-in-class solutions to the channel. We are looking at following a strategic approach in taking their solution to the channel in the Middle East", said Steve Lockie, Managing Director, Westcon-Comstor ME.
Simon Thompson, Senior Vice President Global Accounts, Westcon-Comstor, commented: "Westcon-Comstor is the trusted supply chain partner for the world's largest service providers and system integrators. We take pride in overcoming real-world challenges, delivering proven technologies and the latest innovative solutions globally".
He continues "We're delighted to welcome RealWear into our portfolio. We understand the importance of supporting businesses that require industry-specific solutions, and RealWear's technology provides a unique way of overcoming current challenges in a variety of sectors".
Jon Arnold, Vice President of EMEA at RealWear, commented: "At RealWear, as a company fully committed to our channel, we understand the importance of working with a distributor that we value and trust, and one that we can build a long-term relationship with. We are confident that this new agreement with Westcon will allow us to grow our international reseller community, introduce our innovative products to new markets, and provide seamless business continuity across the globe".