August 02, 2021: Architecture, engineering, and construction (AEC) companies across the globe have experienced higher success in project delivery using Trimble technology, both at job site and in office, reporting up to 50 per cent less rework, up to 30 per cent cost savings, informed decision making, and up to 30 per cent increase in machine productivity and fuel savings, according to the latest report by Trimble, a global leader in construction technology.
Trimble said that its construction technology solutions have been contributing to the reduction of greenhouse gas emissions in the field by at least 553,964 tons per year. It noted that the solution further supports the sector's goals of cutting carbon footprint and contributing to the UN global goals towards sustainable development. There has been a wide improvement in meeting project deadlines while also enabling them to significantly cut on the environmental impact of their construction activities, according to the report.
Designed specifically to improve the five key pillars of the construction industry's operations, namely productivity, quality, transparency, safety, and sustainability, Trimble's Connected Construction has been instrumental in the increased efficiency in various projects across industries.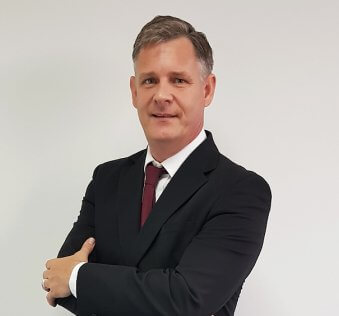 Paul Wallett, Regional Director, Trimble Solutions, Middle East and India, remarked: "Sustainability and digitalisation are two of the world's leading trends that the region's construction industry must incorporate to ensure sustainable growth. The AEC industry in the region is now waking up to the need to digitalise construction and is increasingly recognising its long-term benefits and business value. With the region's construction industry projected to grow at an average annual rate of 3.8 per cent by 2025, Trimble's Connected Construction is responding to this projected demand. It puts forward an advanced method which embraces the need for greater accuracy and efficiency for all construction industry players, which include architects, engineers, contractors and owners".
The construction sector is rapidly catching up with the digital transformation across the world through 'Connected Construction'. It unifies the people, processes, and phases involved in each project using the latest and most innovative hardware, software, and services.
According to Trimble, a jobsite that is seamlessly connected through digital technology – from modeling, imagery, measurement, and data – to the physical world of stakeholders at each level of construction lifecycle and equipment, hugely empowers construction companies. It enables them to manage with full confidence the sheer volume and scale of moving parts involved in large infrastructure projects. Connected construction further helps manage a project end-to-end, starting with pre-construction planning and continuing through its final handover, operations, and maintenance.
To further support the sector's current needs, Trimble has introduced a new set of affordable subscription-basedconfigurations of its flagship structural engineering software, Tekla Structures, to enable a larger number of AEC companies to adopt the technology.
"With a goal of making our technologies more accessible to small or mid-sized AEC firms who cannot always incur costs for perpetual licences, we at Trimble have made a strategic shift towards subscription-based licence models in March this year. Existing and new customers can now choose the most appropriate subscription plan and avail lower entry costs by using the Trimble solutions that are suited for them", added Wallett.
Tekla Structures has three configurations – Diamond, Graphite and Carbon. While Tekla Structures Diamond offers the full functionality of Tekla Structures, Tekla Structures Graphite offers modeling and design documentation whileTekla Structures Carbon is for viewing and collaboration service.
Trimble has been playing a key role in the infrastructure development of the region since 2000 through its technology solutions and branch offices in Dubai and Saudi Arabia. It has been supporting a significant number of key industry players which have incorporated Trimble's solutions in their workflows across the GCC region.
Trimble's flagship product – Tekla Structures has been a key contributor to some of the biggest infrastructure projects in the region such as the Museum of Future, Burj Khalifa, Expo 2020 Dubai, Ain Dubai, One Za'abeel, among others. Tekla's simple, integrated design and analysis software enables engineers to deliver safe, effective, and rationalised design quickly and efficiently, saving hours of construction.