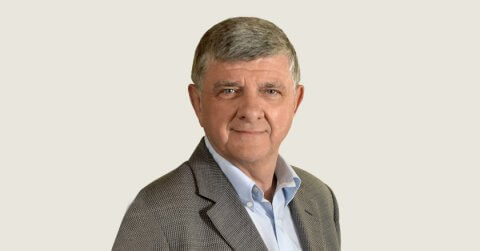 NETSCOUT SYSTEMS, INC., a leading provider of performance management, cybersecurity, and DDoS protection solutions, today announced that it has extended its leadership position in DDoS protection by expanding its Arbor Cloud attack mitigation scrubbing centres to 15 worldwide with a dedicated capacity of 15 terabits per second (Tbps). In addition, NETSCOUT added a new presence in Dubai, which allows regional enterprises and ISPs to mitigate DDoS attacks more quickly and efficiently by reducing latency.
Part of NETSCOUT's Adaptive DDoS Defence solution, Arbor Cloud delivers a cloud-based, automated, or on-demand managed DDoS attack mitigation service that provides comprehensive protection against modern day, complex multi-vector DDoS attacks. Working in concert with Arbor Edge Defence (AED), an on-premises, "always-on," stateless solution installed in-line in the customer network, Arbor Cloud provides a high-availability "backstop" to AED's real-time DDoS mitigation capability. With "cloud signalling" to Arbor Cloud, AED can automatically get the additional capacity needed to mitigate any size attack on the customer's infrastructure – especially those that exceed the capacity of their internet circuit. Arbor Cloud also offers an always-on, cloud-based solution for customers who have not deployed AED on premises.
Arbor Cloud is backed by the visibility and threat detection offered through Arbor Sightline, which works with the Arbor Threat Mitigation System (TMS) to surgically remove DDoS attack traffic. Both Arbor Cloud and AED use the global visibility and DDoS threat intelligence provided by NETSCOUT's ASERT and ATLAS Intelligence Feed (AIF), enabling them to automatically stop the latest DDoS threats.
"With 15 Tbps of dedicated capacity, Arbor Cloud offers a service that's unique and different from many content delivery providers that claim higher overall capacity but ultimately offer limited protection from multi-vector DDoS attacks", said Michael Szabados, Chief Operating Officer, NETSCOUT. "Furthermore, Arbor Cloud is backed by ASERT, a team of leading industry DDoS attack mitigation experts. When your SecOps team faces an attack, you want ASERT at the ready to help you quickly mitigate the situation so it doesn't negatively impact your business."
ASERT is a world-class security research and analysis team comprised of experts from diverse backgrounds, including military intelligence, law enforcement, software engineering, cyber threat intelligence, malware reverse engineering, and data science. ASERT tracks DDoS attacks and campaigns in nearly every country and monitors these attacks, sourced from botnets, booter/stresser services, and various attack tools, in near real-time. ASERT routinely collaborates with peers and many of the world's Computer Emergency Response Teams (CERTs) to collectively combat DDoS attacks and threats.
Arbor Cloud offers a flow monitoring service for rapid DDoS attack detection, which now encrypts flow records transmitted to Arbor Cloud. In addition, Arbor Cloud updated its web portal with single sign-on authentication. Click here to learn more about Arbor Cloud.