Get ready for an epic collaboration as the colossal IMG Worlds of Adventure joins forces with PUBG MOBILE, bringing an enhanced experience for both theme park visitors and PUBG MOBILE players.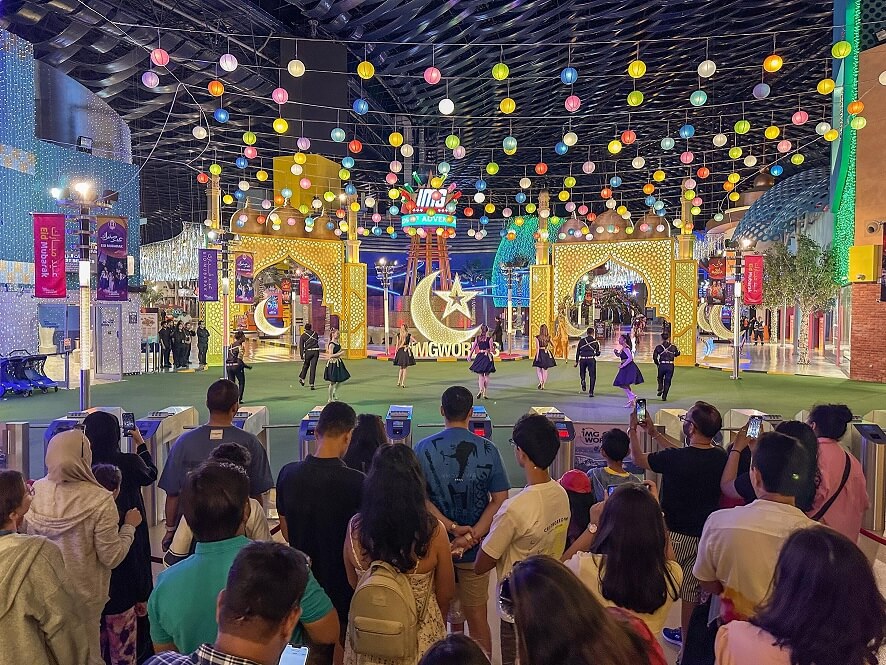 As part of the collaboration, PUBG MOBILE has introduced a captivating update called Dinoground, which features an interactive dinosaur theme within the game. This exciting addition allows players to engage with prehistoric creatures and explore dinosaur-themed environments, adding a new level of immersion and excitement to the gameplay.
To celebrate this partnership, PUBG MOBILE players now have the opportunity to enjoy exclusive benefits at IMG Worlds of Adventure. By showcasing their PUBG MOBILE account, players can avail special ticket discounts at the park's counters, making their visit even more enjoyable and affordable.
Furthermore, dedicated PUBG MOBILE lounges have been strategically placed within various zones of the theme park. These specially designed lounges provide a space for players to take and immerse themselves further in the world of PUBG MOBILE. Equipped with state-of-the-art gaming stations and comfortable seating areas, these lounges offer a unique environment for players to connect with fellow gamers and share their gaming experiences.