In an exclusive interview with Anita Joseph, Sheikh Saud bin Sultan Al Qasimi, Director of the Sharjah Digital Office, discusses the strides made by the emirate in its digital transformation efforts and how collaboration between the public and private sectors is crucial for successful digital transformation.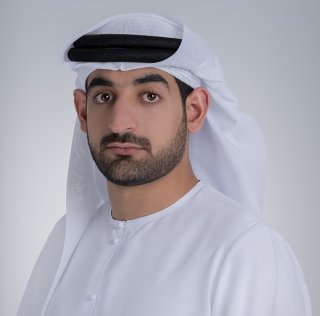 Sharjah has been making significant strides in its digitalisation efforts. Can you highlight some of the key milestones achieved so far and discuss the city's vision for further digital transformation in the coming years?
Sharjah's journey towards digitalisation has been marked by significant achievements that have transformed the way we serve our citizens and residents. One of the most notable milestones is the successful launch of over 60 digital services that cover a wide range of essential needs. These services are designed to simplify interactions with government entities, making them faster and more efficient.
Furthermore, our commitment to digital transformation is evident in creating a unified platform, Digital Sharjah platform, a one-stop destination for citizens, businesses, and the government to interact seamlessly. It has streamlined processes by minimising paperwork and enabling round-the-clock service access, greatly improving transparency and efficiency in public services.
Our vision for further digital transformation in the coming years is ambitious. We are committed to making technology accessible to all residents, regardless of their background or age. We are continuously committed to enhancing digital literacy and expanding the range of available digital services towards leveraging technologies and solutions to simplify life for everyone and drive comprehensive development across all sectors.
These milestones underscore our dedication to improving our citizens' and residents' quality of life through technology. As we continue on this journey, we remain focused on delivering innovative solutions that meet the evolving needs of our community while setting the stage for a brighter digital future for Sharjah.
As technology becomes increasingly pervasive in Sharjah's society, what measures have been taken to bridge the digital divide and ensure that all residents have access to the benefits of the digital revolution? Additionally, how has the government fostered a culture of innovation and entrepreneurship in the city to stimulate further technological advancements?
Bridging the digital divide is a primary objective in our digitalisation journey. To this end, we have instituted a comprehensive set of measures to ensure that every resident can partake in the advantages of the digital era. Our commitment to fostering a culture of innovation and entrepreneurship has also yielded remarkable outcomes, including innovation challenges that have encouraged the generation of fresh ideas and creative solutions. By nurturing collaboration between the public and private sectors, we have created a vibrant ecosystem that incubates technological advancements and bolsters the growth of local businesses, allowing customers to seamlessly perform transactions with government entities, set up their businesses, and complete registration and leasing services, among many others
Tell us about Digital Sharjah and how it has helped streamline bureaucratic processes and improve transparency and efficiency in public services.
Digital Sharjah, a government-owned and operated digital platform dedicated to unifying the delivery of services in Sharjah, is a model of our commitment to efficiency and transparency in public services. This unified platform offers various government services accessible through a single entry point. By minimising operational steps and significantly reducing paperwork, Digital Sharjah has streamlined administrative processes to an unprecedented degree. The result is a citizen-centric approach that expedites service delivery and enhances transparency, accountability, and overall satisfaction in interactions with government entities.
Currently, the platform provides over 60 digital services, spanning offerings from various government entitites in the Emirate of Sharjah. Furthermore, it integrates services from the private sector, with a core emphasis on ensuring customer comfort and satisfaction, enhancing the user experience when accessing essential services.
We all know that for technology to be effective, there must be significant investment in human capital to drive progress and growth. What efforts are being made to upskill the local workforce to adapt to technological changes and ensure inclusive economic development?
Investing in human capital is integral to our technological advancements. We have undertaken targeted initiatives to equip the local workforce with the skills required for a technology-driven landscape in the form of training programmes, workshops, and courses offered to enhance digital literacy and equip individuals with the tools to navigate evolving technologies. These efforts are geared towards ensuring inclusive economic growth by empowering individuals with the competencies needed to excel in the digital age.
Collaboration between the public and private sectors is crucial for successful digital transformation. How does Sharjah foster partnerships with technology companies and start-ups to drive innovation and co-create solutions that address the city's unique challenges and opportunities?
Collaboration between the public and private sectors is pivotal in our digitalisation journey. We actively foster partnerships through platforms that facilitate knowledge exchange and idea sharing. Initiatives, like innovation challenges and collaborative workshops, serve as incubators for joint innovation.
To facilitate this, we instituted dynamic platforms that serve as meeting points for these entities. Through these platforms, we forge robust partnerships with technology companies and start-ups, leveraging their expertise to co-create innovative solutions that are finely tuned to address our city's distinct challenges and opportunities.
But our engagement with technology companies and start-ups goes beyond the traditional boundaries. We actively involve them in our journey through mechanisms like accelerators and collaborative projects that serve as nurturing grounds for fresh ideas, cutting-edge technologies, and innovative solutions customised to meet the intricate demands of Sharjah.
These comprehensive strategies underscore our commitment to ensuring that technologies and solutions positively impact every facet of Sharjah's life, fostering inclusive growth, innovation, and citizen-centric services.