Oracle has announced the availability of the first of two planned second-generation Cloud regions in the UAE. The addition of the Dubai Cloud region marks the availability of 26 Oracle Cloud Regions worldwide.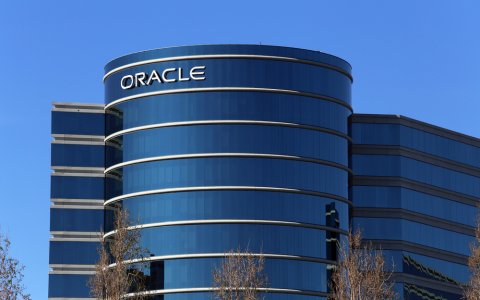 The opening is part of Oracle's aggressive plan to have 36 Cloud regions by July 2021. Located in Dubai, the new Cloud region will offer all Oracle Cloud services, including Oracle Autonomous Database and Oracle Cloud Applications.
"The contribution of digital economy to the UAE's GDP stood at 4.3 percent in 2019, and His Highness Sheikh Mohammed bin Rashid Al Maktoum, Vice President and Prime Minister of the UAE and Ruler of Dubai, has set a target to double this contribution by enhancing the country's digital readiness. Oracle's second-generation cloud region in Dubai will help accelerate the digital transformation initiatives of organisations across the UAE's government entities, large enterprise and SMEs, thus directly supporting the country's economic vision," said Abdul Rahman Al Thehaiban, senior vice president – Technology, MEA & CEE, Oracle.
DP World is a world leader in global supply chain solutions; specialising in cargo logistics, port terminal operations, maritime services, free zones & more, is among the leading organisations in the UAE that have chosen Oracle Cloud to drive major transformation.
Mike Bhaskaran, Chief Operating Officer – Logistics and Technology, DP World, said, "DP World is helping economies grow and nations prosper, by redefining the future of global trade. We are focused on developing highly efficient, agile and cost effective, secure logistics operations. Our goal is to facilitate the movement of goods around the world at the click of a button.
"Accelerating smart trade in this way requires comprehensive digital transformation and automation of core business processes. Oracle Cloud Applications and Cloud Infrastructure platform are playing a vital role in DP World's industry defining digital initiatives. The launch of Oracle's second-generation cloud region in the UAE will further support our efforts."
Etisalat, one of the leading telecommunication operators in emerging markets, is the telecom partner for the Oracle Cloud region in Dubai.
"With this strategic announcement, Etisalat will be part of Oracle's growth path on bringing the next generation of cloud to the region. During this unprecedented period, global markets are looking at enhancing digital services availability and adding new capacities for businesses and the entire community. The partnership with Oracle further complements the existing capabilities of Etisalat which brings flexibility and availability for the private and public sector through the deployment of Oracle's next generation of cloud services," said Salvador Anglada, Group Chief Business Officer, Etisalat.
Oracle has a unique dual region strategy that enables customers to deploy resilient applications in multiple geographies for disaster recovery and compliance requirements – without having sensitive data leave the country.  Customers that want to run critical systems of record in the cloud need fully independent cloud regions for disaster recovery purposes with multiple sites in the same country to meet data residency requirements.
Oracle Cloud Infrastructure is a second-generation security platform, conceived and architected on security-first design principles. Innovations like isolated network virtualisation and pristine physical host deployment, enable customer isolation from other cloud tenants and from Oracle personnel as well as reduced risk from advanced persistent threats.
Oracle Cloud is designed to provide enterprise customers with security, rock-solid reliability, and powerful management capabilities for large and complex deployments—all while beating industry performance and pricing standards.
Oracle has been present in the UAE for more than three decades. The company has established a state of the art digital hub in Dubai, that is focused on driving cloud adoption across the country's mid-sized businesses. More than 500 cloud sales professionals are dedicated to supporting the digital transformation initiatives of mid-sized businesses in the UAE.
Oracle opened eight Cloud Regions in 2020 and currently operates 26 regions globally – 20 commercial and six government and multiple dedicated regions for U.S. intelligence services – the fastest expansion by any major cloud provider. To help customers build true business continuity and disaster protection while meeting in-country data residence requirements, Oracle plans to establish at least two regions in almost every country where it operates. The US, Canada, EU, South Korea, Japan, India and Australia already have two Cloud Regions. Upcoming Cloud Regions include second regions in the UK, Brazil, UAE, and Saudi Arabia, additional EU regions in Italy, Sweden, and France; as well as new regions in Chile, Singapore, South Africa, and Israel.
Currently available Oracle Cloud Regions include:
Asia Pacific: Tokyo, Osaka, Seoul, Chuncheon, Mumbai, Hyderabad, Sydney, Melbourne
Americas: San Jose, Phoenix, Ashburn, Toronto, Montreal, São Paolo
Europe: Frankfurt, London, Zürich, Amsterdam
Middle East: Jeddah, Dubai
Government: two general U.S. Government regions, U.S. National Security regions, three U.S. Department of Defense specific Government regions, one in the United Kingdom