CPI Media Group, one of the most fabled publishing houses in the UAE, hosted their annual GovTech Innovation Awards last night at the stunning Westin Dubai Mina Seyahi Beach Resort.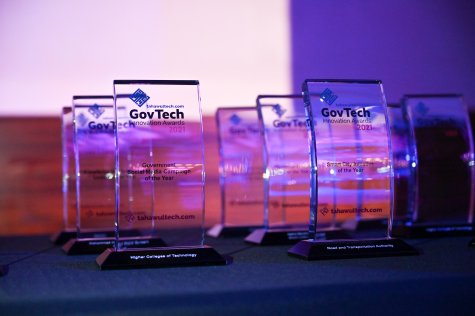 The awards are designed to acknowledge the IT decision-makers and thought leaders within the government sector here in the UAE, who have demonstrated excellence through the adoption of disruptive technologies to transform their existing operations and enhance the services they provide.
All the groundbreaking initiatives and programs that are being implemented by governments entities across the country is driven by the vision, direction, and ambition of the UAE government, which is to leverage technology and IT to improve the lives of its citizens and residents.
Kausar Syed, Group Sales Director, at CPI Media Group praised all the award winners, who she says have created an ecosystem that has allowed innovation to flourish in the UAE.
"The government entities that we are recognising here tonight really are the backbone of the experience economy in the UAE. They deploy technologies and solutions to ensure that our experiences when interacting with their services are seamless. The individuals within these organisations have displayed great leadership and focus in terms of how they successfully implemented these new ideas and programs. At CPI Media Group, we are honoured to celebrate these IT visionaries", said Syed.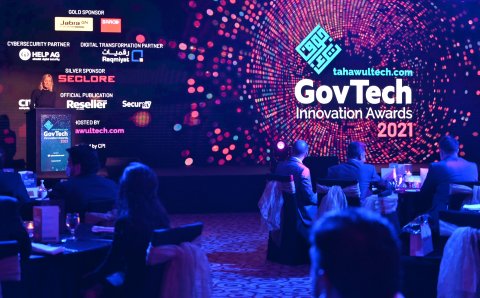 The full list of winners are as follows:
Organisation/Project:
Innovative Initiative of the Year -DIFC Courts
Digital Transformation Project of the Year -Noor Takaful
Mobile App of the Year – Sharjah Customs
Smart City Initiative of the Year -Road and Transportation Authority
Government Social Media Campaign of the Year – Higher Colleges of Technology
Abu Dhabi IT Department of the Year – Rabdan Academy
Umm Al Quwain IT Department of the Year – Smart Umm Al Quwain
Ras Al Khaimah IT Department of the Year – RAK EGA
Fujairah IT Department of the Year – Fujairah E-Government
Ajman IT Department of the Year – Department of Digital Ajman
Government Pioneer of the Year – Ministry of Finance
Outstanding Excellence for Hybrid Learning in Higher Education – Higher Colleges of Technology
Individual Personality:
Asma Ebrahim Alraee, Director of Infrastructure Department, Smart Umm Al Quwain – Woman in Government of the Year
Mohammed Abdul Majid Qureshi, Director Offensive Security and Research, Etisalat – Knowledge and Innovation Leader of the Year
Shah E Room Khan, Head of IT, Emirates College of Technology – Future IT Leader of the Year
Rachithan Miniyadan, Department Head Cyber Security & Resilience, Dubai Expo 2020 – Government IT Leader of the Year
Eman Abdulrahman Alzubaidi, Section Head, Governance & Information Security, Ministry of Finance – Outstanding Female Leader in Cybersecurity Excellence
Dr. Adam Marks, Director of Intelligent Learning Systems, Higher Colleges of Technology – Thought Leader of the Year in Higher Education
Vendor Category:
Network Management & Monitoring Vendor of the Year – Manage Engine
Best Solutions Provider of the Year – Alpha Data
Identity Security Partner of the Year – Attivo Networks
Intelligent Data Management Solution of the Year – Commvault
Customer Experience Solution of the Year – Avaya OneCloud CCaaS