Building on its reputation as one of the most trusted companies for cross-border payments, LuLu Money Singapore, a wholly owned subsidiary of Abu Dhabi based LuLu Financial Holding, is now set to pioneer the digital payments ecosystem across the UAE, and globally, with the rollout of its purpose-built cross-border payments product, Digit9.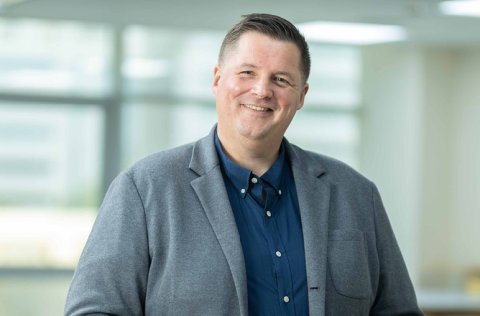 Developed in collaboration with Endava, a global provider of digital transformation, agile development and intelligent automation services, Digit9 has been developed as a Remittance-as-a-Service (RaaS) product.
Being a tech-enabled platform, it will help promote financial flexibility, reliability, and transparency, thus empowering banks, FinTechs, and Financial Institutions (FIs) to seamlessly execute multi-currency remittances in real time, across a global network of over 2000 partners.
Initially, Digit9 is being launched in the UAE with LuLu Exchange, the licensed partner in the country. The product has been built on Open Banking standards to enable a much broader range of financial institutions to meet the market demand for a truly mature cross-border payments platform.
Companies can leverage Digit9's core functionality which enables it to be conveniently white-labelled and embedded into innovative new financial applications and organisational workflows.
Commenting on the company's ambition to launch the product in the MENA market first, Mr. Joseph Cleetus, AVP of Business Transformation at LuLu Financial Holdings, said, "Through Digit9, we aim to democratise remittances, enabling FIs across the spectrum to build powerful cross border payments applications without the prohibitive costs and complexities associated with establishing a robust underlying infrastructure."
"We are delighted to partner with Endava whose pioneering work in this space convinced us early on, of their ability to enable our digital acceleration and ensure global best practices were infused into every aspect of our product," Mr. Cleetus added.
Digit9 has the ability to handle over 300 transactions per second across a network of over 2,000 global partners. Endava has designed the solution architecture to offer three key functionalities — act as a white-label solution for payment distribution networks to partners; enable organisations the ability to Build Your Own Network (BYON) and configure their own correspondent banks.
All this, while being able to serve as a Managed Treasury Service that provides the best real-time foreign exchange (FX) rates to customers using the platform's in-built analytics engine, experienced FX dealers, and automated market-making and liquidity pool managers.
Critical to the successful development of the market leading FinTech platform has been The Endava Adaptive Model (TEAM), a proven framework which streamlines and accelerates software development. "Far from resting on its laurels, Digit9 and LuLu Exchange have risen to the challenge of creating a powerful digital payments platform which will revolutionise the critical cross-border payments segment in the UAE and broader MENA region. We are proud to offer our global expertise in enabling the exchange to make this vision a reality. It will be exciting to see how financial institutions and other organisations will leverage Digit9 to create new and impactful applications that serve the remittance needs of the region's significant expat population," said David Boast, General Manager, UAE at Endava.