Emirati tech entrepreneur Rashid Al Ghurair has announced the launch of "Urban", a mobile/web application that brings the entire rental journey online.
The new app enables users to discover inspected homes, visit them using their phone and make monthly payments.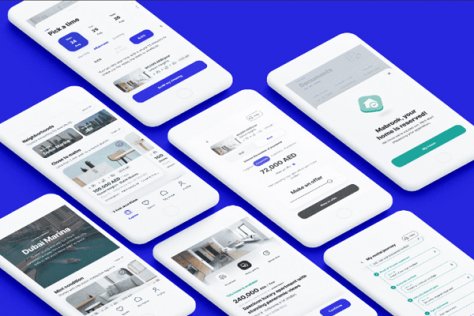 Al Ghurair is the founder and CEO of successful app Cafu, the first-ever fuel on-demand mobile app.
The first comprehensive solution of its kind, Urban has been developed entirely in Dubai by a team who shared tenants' frustrations such as false photography, inconvenient viewing times, exhausting negotiations, and inflexible payment options, and decided to address it.
"Urban is built on tenant-centric values. It is a strong and overdue disruptor to the rental market, empowering renters and landlords throughout the rental journey," said Al Ghurair.
"Renters can discover inspected homes, visit with just their phone and pay their rent monthly. For landlords, we'll list and rent out their property to qualified residents after cleaning, inspecting and capturing their home in its best light."
Designed to make the experience of renting joyful rather than painful, Urban introduces several unique features for renters, most notably doing away with cheques, and instead offering credit and direct debit payments in addition to the option to pay their rent in 12 monthly installments.
The app allows potential renters to do a virtual tour of every listed home. It will also enable tenants to unlock smart locks using their phones and make an offer in-app and bringing transparency to negotiations allowing for paperwork-free online transaction.
As part of its initial phase, Urban will feature 200+ homes located in Dubai Marina, JBR, and Jumeirah Lake Towers, with more neighbourhoods expected to come online across Dubai very soon.
Urban is designed in response to growing issues voiced by renters, as evidenced in a recent YouGov survey commissioned by Intelligent B, the technology incubator behind Cafu and Urban, which found that two thirds (66 percent) of respondents had viewed a home that did not match their expectations, while 30 percent faced difficulties coordinating timings with agents. Almost a third (32 percent) of Dubai residents found the current rental process stressful.
As well as introducing greater choice for renters, Urban also addresses the pains of today's rental market from the perspective of landlords. It helps landlords by marketing their properties more attractively to qualified residents through virtual tours and convenient viewing times, allows them to maximise returns and, find and keep the right tenants through a comprehensive screening process and maintenance services.
Al Ghurair credited the UAE for inspiring him to enter the proptech market. He added, "The UAE is a playground for innovation where we are constantly encouraged by our wise leadership to push boundaries and deliver groundbreaking solutions. It is an incubator for technology start-ups, so we couldn't be prouder that Urban was developed right here in Dubai."