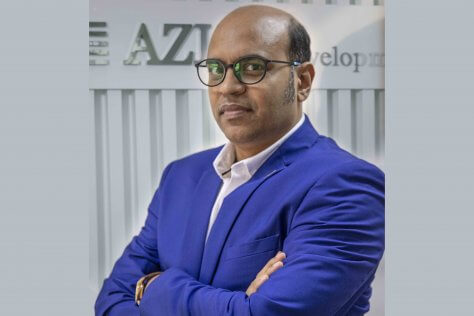 UAE-based Azizi Developments has underlined its commitment to innovation and customer centricity, propelling its digital transformation journey further by implementing leading technologies.
The property developer has successfully implemented a new Customer Relationship Management (CRM), Robotic Process Automation (RPA), and Business Analytics (BA) technologies, and is now looking at enablers like digital workplaces, advanced process optimisation, and radical digitalisation.
Dr. Syed Mahsud Ali, chief information officer, Azizi Developments, said, "Operational excellence through digital transformation is an integral part of our growth trajectory. We are following a comprehensive roadmap, comprising a variety of innovative tools that we are in the process of deploying.
"For a business to thrive in today's digital era, and for it to operate in alignment with its stakeholders' wants and needs, implementing the latest technologies and ensuring that the firm's team is digitally native is absolutely pivotal. Businesses need to keep up with the pace of disruption, a pursuit that governs growth and development," he said.
Optimising the use of globally renowned CRM tools, integrated with social innovations, has yielded fruitful results for Azizi Developments. It has enriched and digitised its customer journey, helping foster customer loyalty, ensuring retention, and building a positive and compelling brand image.
Similarly, RPA has digitised some of the tedious and repetitive processes, effectively reducing a certain portion of operational expenditure (OpEx) and minimising the possibility of human errors.
Azizi Developments is further leveraging RPA utilisation, enabling the firm to devote more time to serving its customers and focusing on other higher-value work.
Moreover, with dashboards and reports lying at users' fingertips, Azizi Developments has deployed business intelligence and data analytics solutions that help in gathering information and creating actionable strategies for existing or new business opportunities. The developer is now planning to implement artificial intelligence (AI) for analytics and predictive decision-making.