Deputy Editor Giorgia Guantario spoke to Binoo Joseph, CIO at Emaar, and Rahul Misra, Vice President for Business Applications, Gulf at Oracle to discuss how the two organisations are working together to build the future of property and IT.
Every industry is undergoing some form of digital transformation, some faster than others. Retail and hospitality are arguably some of the fastest adopters of new technologies and have reshaped the way we experience the world around us. On the other hand, the property sector has seen a slower adoption due to the complexity of the industry. However, property and real estate software solutions and technologies are evolving, pushing the sector to modernise and meet the increasing demands of customers.
Well aware of the need for change is UAE-based property developer Emaar.
Modern problems need modern solutions
Emaar has a long history of innovation which helped them become the largest property developer outside of China. At the same time, the complexity of the business, which operates in many different verticals, has made their digital transformation journey a lengthy, yet necessary, one.
To fast-track their digital-ready infrastructure, the property-giant has decided to tap Oracle Cloud Applications. This allows them to transition their core business processes from an on-premises to an integrated Oracle Cloud ecosystem that includes Oracle Enterprise Resource Planning (ERP) Cloud, Oracle Enterprise Performance Management (EPM) Cloud and Oracle Human Capital Management (HCM) Cloud.
Binoo Joseph, CIO at Emaar, explained that the main drivers behind this decision were to further standardise enterprise systems, data and automation use cases.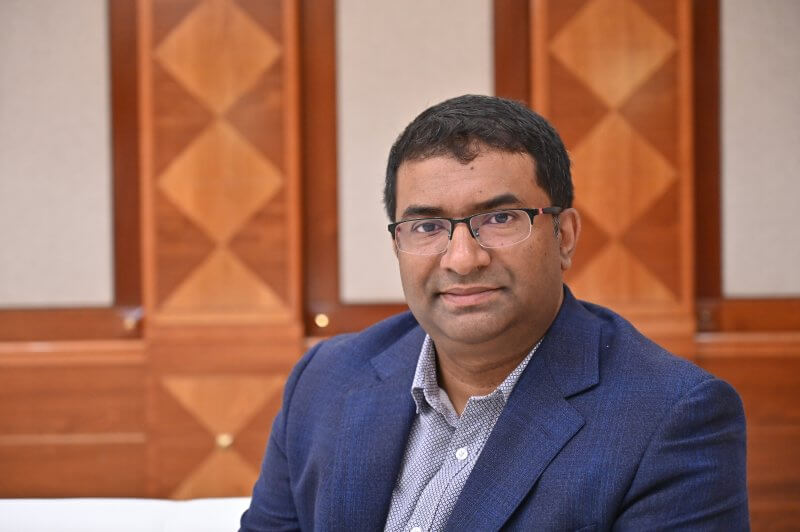 "Two things are key for us – automation and data visibility. Both of those can only be achieved with modern solutions. The way the data is structured within Emaar is complex: we have a lot of business verticals and the amount of data is growing at a very fast rate. Without better technology solutions, this data would be hard to obtain and retain.
"Our transition to Oracle Cloud is part of an overall business strategy. We are hoping to have seamless integration across our own data centres, Azure and Oracle solutions. Oracle Cloud brings in an element of ease of use and ease of operation which we needed to move forward," said Joseph.
Data is indeed at the centre of everything a modern business does, or needs to do, to succeed in today's digital economy. Gartner predicts that by 2022, worldwide spending on data and analytics software will reach $104.1 billion. However, data visibility is still a major pain point for many businesses.
"Today we need to have data available when we need it, where we need it, that too as insight. That's only partially possible on the existing technology stack, but Oracle is helping us to make it cohesive across the board. We hope to be able to build an information architecture that will allow us to fully leverage next generation technologies, may this be AI, machine learning or others," continued Joseph.
"The ability to drive insights and better decision making is what we are aiming for. We have been running big scale automation programs for the past one year. These have allowed us to have faster decision making, augmenting functions and ultimately delivering better customer experience."
Joseph was very keen to highlight that automation doesn't mean a loss in jobs, but rather augmenting their functions. "Automation connects our employees to the system – mundane work is reduced, and thanks to better insight, we make better decisions," he explained.
The emphasis on data and decision making highlighted by Joseph comes from their overall mission to meet the growing demands of customers – like in the case of the property sector, in managing communities.
Emaar manages a portfolio of six Master Communities, each comprising smaller sub-communities and each presenting their own unique set of characteristics and challenges.
Property companies that manage communities can manage and enhance the wellbeing of the property and lifestyle of the residents in their care only through a deep understanding of these residents, explained Joseph.
"Customer experience is key across all verticals. When it comes to property, you need to look at a whole set of factors – how does the person interact with the building and community; is it a family or a single person; what are the services used; how easy it is to book facilities or services; how seamless service payments are, etc. The aim is to sell a lifestyle experience, however to successfully do that there is a need for an omnichannel approach. Every point of interaction needs to be understood and personalised based on data so that they lead to a better experience for the customer.
"That kind of insights is what delivers the best communities, but to do that you also need to leverage the best technologies to harness your customers' data. Only when we can fully understand the customer, we can improve efficiency and meet their demands," continued Joseph.
To deliver what property companies are aiming to achieve, Oracle Cloud Applications is built on machine learning to provide a complete, fast and flexible solution. Having a singular instance running across group companies, embedded with these AI capabilities, will allow the property developer to process and analyse data faster. According to Joseph, a modern ERP system, such as Oracle's, will allow companies like Emaar to have a clear view of their data to allow faster and better decision making.
The journey into the future
The partnership between Emaar and Oracle has been a long and enduring one that has seen both companies change significantly over time.
Oracle understood the vision of Emaar to become the brand of choice in the property sector, and through different workshops, business cases and multiple meetings they were able to fully understand the needs of their customer – just like Emaar hopes to understand theirs thanks to Oracle's solutions.
Rahul Misra, Vice President for Business Applications, Gulf at Oracle, explained that although the journey wasn't always easy, it has been a very fulfilling one.
Emaar's mission is to lead the property market, but to do that we understood they needed to understand their customers and leverage the fully connected world they live in.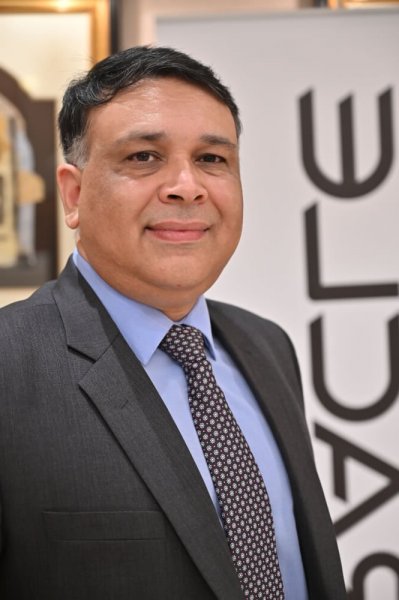 "This process was never about technology being replaced by technology, that wouldn't have added any value to either us or Emaar. We set out all the objectives we wanted to achieve in the next five to ten years by leveraging our technologies in a way that worked for them. Then, Oracle Cloud worked for some areas of their business and not for others. Hopefully moving forward, we can see how we can bring it all together. It's a step by step journey we are taking with Emaar to transform their company," said Misra.
At the same time, Oracle is also undergoing its own transformation over the years from a product company to a service company. The tech-giant moved from being a traditional database company towards exponentially investing in applications technology. Thanks to the company's tech background, explained Misra, they were able to succeed where others couldn't – bringing applications together for a seamless experience.
"We took a strategic decision years ago to help customers manage their business so they wouldn't have to. At the time, 80 percent of an organisation's budget would go towards keeping the light on, rather than driving innovation.
"We re-wrote our entire stack to provide for all the enterprise-wide needs to move forward – that made us different from our competitors and gave us an advantage in the market. It was a hard choice, but it has paid off."
Data is at the core of Oracle's offering as the driver of game changing technologies such as AI and machine learning. Oracle Cloud Applications, built on machine learning, allow businesses to iterate and add new capabilities such as digital assistants, voice commands, and other technologies to align with their core missions.
"Nowadays everything is data-driven. AI and machine learning have been around for a while, but they're now part of our daily lives – from YouTube to Netflix recommendations. In the same way, we are leveraging these technologies for the enterprise world. We augment the working environment using the capabilities within our applications which are all seemingly sitting on our technology, from the database to the application," continued Misra.
"We want customers to understand they need to shift into new autonomous and embedded technologies to leverage and harness their data. At Oracle, we are focusing on improving our customers' experience, augment their workplace and drive better decision making using next generation technologies that are already embedded in our solutions."
At Oracle OpenWorld 2019, Chairman and CTO Larry Ellison explained that Oracle is the only cloud applications company that is also in the cloud infrastructure business, giving them a great advantage over their competitors. The tech-giant praises itself for the array of choices they give their customers, whilst making their experience with the technology as seamless as possible.
Misra said he has seen a shift in the region when it comes to customers' traditional data centres, as more and more have decided to move to the cloud.
"Given its geopolitical situation, we were very surprised when we introduced Oracle Cloud in the region. An increasing amount of companies who started with hybrid are now deciding to do a complete lift and shift to leverage a single suite of applications.
"We are getting better and better by the minute by offering more to our customers and making sure they have a smooth transition from on premise to cloud. The numbers are very exciting for us – we see more than a few hundred transitions a year in the region, through Oracle Cloud technologies or our applications," said Misra.
2019 has been a successful year for Oracle – back in June Oracle ERP Cloud was recognised as a Leader in Gartner Magic Quadrant for the third year in a role – it wasn't by coincidence, said Misra, but the result of hard work and customer success.
"Our ERP Cloud is fundamentally different from our competitors because it's a far more complete, integrated and secure solution. Most of our competitors still work on legacy technology – I know for a fact that customers don't want to spend millions on replicating the past, they want to build their future.
"In the past five years, our customers are seeing the real value of our embedded technologies and how these can help them run their business better. The relationships with our customers are stronger than ever and we are working with them for the long run," concluded Misra.