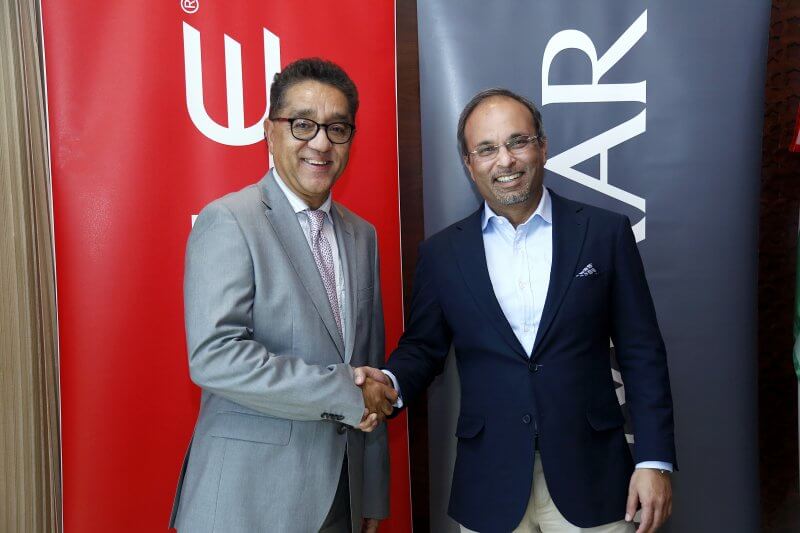 UAE-based real estate developer Emaar is driving a major digital transformation with Oracle Cloud Applications to modernise its core business processes.
The implementation will allow Emaar to drive integration and efficiency, scale operations easily, and nurture a future ready workforce to support the company's expansion and future operations.
"As one of the world's most admired, valuable and innovative real estate companies, Emaar is focused on growing its business success in two ways: first, by delivering unique products that appeal to a new generation of regional and international customers; second, by implementing a robust execution and delivery strategy," said Amit Jain, group CEO, Emaar.
According to Jain, investing in Oracle Cloud Applications will help Emaar achieve financial integration and increase their speed to market by accessing real-time business performance. In addition, it will support their workforce planning strategy to attract and retain the best talent.
With Oracle Cloud Applications, Emaar will transition its core business processes from an on-premises to an integrated Oracle Cloud ecosystem that will include Oracle Enterprise Resource Planning (ERP) Cloud, Oracle Enterprise Performance Management (EPM) Cloud and Oracle Human Capital Management (HCM) Cloud.
"With fast-growing business operations that span different countries, we are focused on creating a future-ready digital infrastructure that supports growth, helps increase revenue, lowers costs and allows us to constantly innovate," said Binoo Joseph, CIO, Emaar. "The transition of our core business processes to Oracle Cloud will help us achieve these objectives whilst capitalising on the latest artificial intelligence and machine learning innovations within Oracle Cloud Applications".
The new implementation is expected to increase productivity through automation and self-service with mobile application capabilities. It will also enhance management visibility across all business operations for real-time performance measurement and analytics.
"New technologies are revolutionising decision-making and creating opportunities for CEOs, CFOs and their teams to scale their business, enter new markets and deliver exceptional customer experiences. This digital transformation initiative will help Emaar accelerate its growth strategy significantly," said Arun Khehar, senior vice president – Business Applications, Middle East, Africa and India.
"Emaar is an iconic developer of global repute, a true market leader and a key contributor to Dubai's economic success," said Rahul Misra, vice president – Business Applications, Gulf, Oracle. "With Oracle's Artificial Intelligence embedded Cloud Applications, Emaar will be able to infuse business and IT operations with adaptive intelligence and standardised business processes, at lower costs and complexity."