TahawulTech.com sat down with Arun Khehar, Oracle's Senior Vice President of Business Applications for the Middle East, Africa and India, to discuss how the tech giant is supporting their new and existing regional customers in their journey to cloud.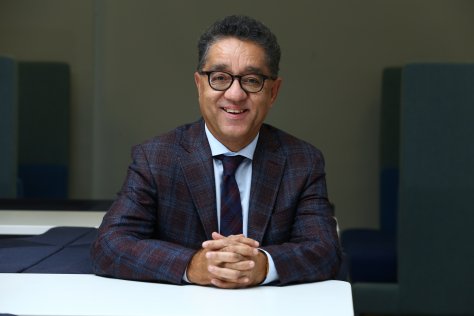 In recent years, CIOs and IT decision-makers in the region have been facing increasing pressure to meet the new and ever-changing requirements of the digitised world.
The IDC predicted that by 2022, more than 60 percent of global GDP will be digitised, with growth in every industry driven by digitally-enhanced offerings, operations, and relationships. Those who fail to take on the digital transformation challenge risk seeing two-thirds of their addressable market vanishing by 2022.
In this fast-paced environment, organisations are constantly looking for innovative solutions that are flexible, scalable, and secure – and cloud seems to be the answer to their needs.
"Oracle has the most complete cloud offering out there. With our unique ability to deliver solutions at every layer of the cloud stack, SaaS, IaaS, DbaaS and PaaS – they can tackle digital disruption head-on."
Driving the transition to the cloud across all enterprise segments and industries is no easy task, but cloud provider Oracle has risen to the challenge to deliver the necessary level of comfort their customers need to move forward in their journey to the cloud.
"Back in February we opened the Abu Dhabi data centre because we believe it was the natural progression for us and our customers. We recognised a huge potential in the region – customer needs were changing and having data stored in the region became part of their digital journey checklist.
"We knew that in order to complete that checklist we had to invest in regional data centres. This allowed us to give them, and our partners, an increased level of comfort to transition to the cloud," told us Arun Khehar, Senior Vice President of Business Applications for the Middle East, Africa and India at Oracle.
With over twenty years of business leadership experience, Khehar believes Oracle is in a very unique position to help CIOs overcome the many different challenges that have arisen in the past five years.
"The market and investments have changed profoundly. Organisations used to spend a lot of money to update old infrastructures just to keep the lights running. End-users would get the short end of this. This old model has now changed: end-users expect newer applications, faster implementation and lower cost of ownership. If in the past speed of implementation was no issue, now every second counts to keep afloat. On top of this, security has also become a major focus. Because of the extreme customisation of old on-premise, organisations had to deal with a growing number of security holes. In light of these factors, having a clear cloud strategy has become the most viable solution, has become all providers have what it takes to meet the end-user's needs.
"Oracle has the most complete cloud offering out there. With our unique ability to deliver solutions at every layer of the cloud stack, SaaS, IaaS, DbaaS and PaaS – they can tackle digital disruption head-on. We understand every organisation has different needs, and we have the capabilities to deliver accordingly. We provide a very unique level of comfort and flexibility to new and existing customers."
Change is inevitable, according to Khehar. 77 percent of Oracle new business in the region is on the cloud, and the SVP expects this number to reach a hundred in the next two to three years.
"Nowadays retailers have to be as digitally advanced as the telecoms or IT industry, and this applies to all industries. When we look at some of our customers, this is very clear.
"Real estate developer Emaar has been one of our customers for many years, but as they kept on growing, so did their and their shareholders' needs and expectations. We sat down with them and spent months analysing what they had, what they needed, and how to meet their new requirements.
"While some years ago companies took baby steps in cloud implementation, now companies like Emaar understand that an end-to-end implementation delivers the highest value, and Oracle is capable of providing that," said Khehar.
REGIONAL INNOVATORS
The launch of the Abu Dhabi data centre has greatly supported the UAE's strategy for the Fourth Industrial Revolution, but even before that, Oracle had been part of government's initiatives in the country for over twenty years, and Khehar recognises how lucky the company is to work in the region.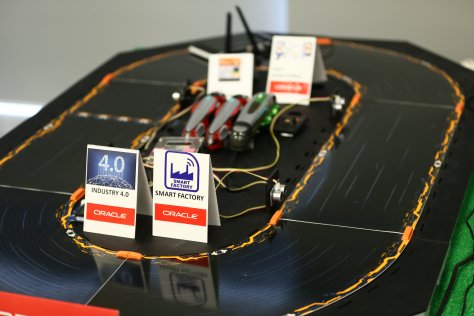 "In this part of the world being innovative is taken for granted. Rulers and ministers are innovators themselves and are always on the lookout for new technologies that will improve their citizens' lives and the country overall.
"We work very closely with the government and understand their vision. We constantly make sure they understand our technologies and what's available to meet their expectations. We help them fill any gaps they may have by implementing IoT, AI, Blockchain and security into their plans. One of the key contributors to realising this is our 'Zayed Innovation Hub' – the hub has now trained 500 Higher Colleges of Technology students who will be able to drive the country's private and public sector forward with a better understanding of new technologies."
THE MULTI-CLOUD REALITY
In a bid to optimise cost and leverage existing investments, many organisations have embraced the opportunity to access a multi-cloud strategy for their business – and Oracle is well aware of this.
"We have recently announced a collaboration with Microsoft to interconnect Microsoft Azure and Oracle Cloud. This is a great opportunity for our customers. It allows them to capitalise on their investments even more. We recognised that some of our customers were also using Microsoft Azure and vice versa, so it was important to us to make sure we could provide a higher investment value to them.
"Multi-cloud is the reality of today's world – unlike others, we are able to offer it to our customers. It's enhancing the relationship we have with them and I am sure it will soon become a much bigger enhancement for them."
A GLOBAL OUTLOOK
Landmark Group, Apparel Group and Fine Hygienic Holding are just a few of Oracle's growing number of customers leveraging the power of Oracle Cloud. These all have one thing in common, says Khehar – their role as global players in their industries.
"Our customers in the region have transformed their businesses and have expanded beyond the Middle East – this is only possible with an IT strategy running on the cloud.
"Nowadays they just need a browser and internet connection to run Oracle Cloud. It's an amazing shift for them in terms of investment and it enhances the relationships and trust they have in our offering," concluded Khehar.