On the occasion of Women's Day, we bring you our pick of the leading ladies in the field of cybersecurity. With their vision, resilience, drive and commitment, these women have carved a niche for themselves in a highly competitive space. Read on to find out how they navigate the challenges of their role and what they would advise aspiring cybersecurity professionals. A Security Advisor Exclusive.
 Ciara Campbell, Senior Security Engineer, Tenable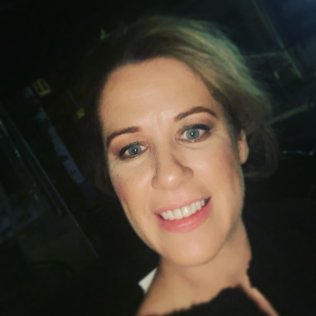 As a Senior Security Engineer at Tenable, Ciara's role can be quite varied, but the customer is always at the heart of everything she does. "My role is to consult with customers to help them identify their challenges, concerns and obstacles securing their business whether it's on premise or in the cloud, utilise our products, our resources, and our team's knowledge to enable our clients to achieve their cybersecurity goals. We like to think of ourselves as an extension to their team and customers having trust in us is hugely important. There is satisfaction in a customer, particularly one who might be struggling, and I can help them solve their problem," she says.
According to her, keeping up with all the technical knowledge can sometimes be hard, particularly as the subject is so vast and attack paths evolving. I have learnt that everyone comes across things they haven't heard of before or haven't seen and it's okay to say "I don't know that, can you tell me about it".
An important lesson she has learnt is that there is no need to feel like you need to know everything. "I am very lucky to have worked with some great people who were willing to help and share their knowledge and more importantly not make you feel that your question is stupid. It's continuous learning every day," she adds.
Ciara's advice to aspiring women cybersecurity professionals is to do what you love and watch it all fall into place. "If you want to work in an exciting and fast changing environment with huge opportunities for growth then Security is the industry to be in. Even if you think the technology is not up your street there are so many other jobs in this area that make it really exciting. I really feel people don't realise this, you could work in marketing, finance, legal, HR etc. It doesn't always have to be a technical position and you will still be excited about the industry and learn something new every day."
Debanjali Ghosh, Technical Evangelist, ManageEngine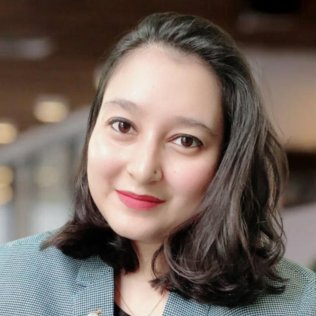 As a cybersecurity evangelist, Debanjali's primary role is to garner awareness about potential threat vectors and provide actionable insights to technology leaders and decision-makers to build a cybersecurity blueprint tailor-made for their organisation. "Working with CISOs around the world has allowed me to understand their pain points, and I contribute strategic insights on deploying industry-recognised cybersecurity frameworks," she says.
Debanjali has a very focused approach to challenges. "The cybersecurity landscape is ever-evolving, so it's critical for me to stay on top of things. As technology evolves, threats become equally sophisticated. After the pandemic hit, there was a quantum shift to remote work and an increase in unmanaged devices. While organisations struggle to keep the lights on, it's been challenging to get them to prioritise security over accessibility. Often, companies overestimate how robust and solid their security posture is when it clearly isn't. It's part of the job description to challenge their beliefs and help them see clearly. However, I also observe that in some companies, security is still an afterthought or there are budget constraints. Working with IT teams to get management buy-in for a thought-out cybersecurity program has been challenging."
Her advice to women aspiring for a cybersecurity career: "As women, it's our innate tendency to protect. Listen to your gut and use your powerful intuition to identify patterns and come up with solutions. Take responsibility for the job and at the end of the day, it'll be empowering to know that you created an impact in making someone's walk of life a little more secure."
Layale Hachem, Senior Solutions Engineer, BeyondTrust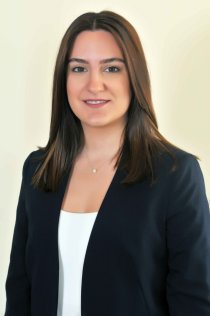 Layale handles pre-sales activities for BeyondTrust — the worldwide leader in intelligent identity and access security — across Qatar, Kuwait, Oman, Bahrain, Egypt, and North Africa. "As part of my job, I spend a lot of time understanding customers' cybersecurity strategies and gaps and working closely with them to deploy our advanced privileged access management (PAM) solution, in order to protect all privileged identities, access, and endpoints, across an organisations' IT environment, from security threats," she says.
In her own words: "A positive approach to challenges is the best strategy one can use to overcome obstacles. While some situations can be upsetting, I try to remain logical and tackle problems systematically, until resolved. I also acknowledge the fact that challenges are a normal part of any job and that one must have the determination to overcome them and should also be wise enough to seek help when required."
Layale is of the opinion that the time is right for women to make their mark. "We as women might feel like we don't fit it in a male dominated industry, but the truth is technology, and particularly cybersecurity, is the perfect place for us to shine and prove that we have what is takes to be successful and a very important resource to the business."
Maysa Salameh, Regional Channel Manager – Middle East, Infoblox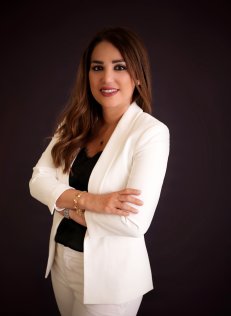 Maysa runs the regional channel business for Infoblox in the Middle East (Saudi and Levant). As a channel manager, her goal is to increase channel coverage for Infoblox and strengthen partners with the right tools and training. "I am working to enable partners to act as an extended arm for Infoblox in the market by enhancing their capabilities and thereby driving growth for our company through them," she says.
According to her "cybersecurity has evolved over the past few years. Significant shifts and transformations have occurred, and we expect similar rapid changes and new innovations and trends to come. The greatest challenge is to stay up to date with the dynamism of the technology industry."
Maysa believes that the cybersecurity industry has come a long way in a short time, and that it is not male-dominated anymore. "Women have proven themselves and are making a positive impact in their organisations and getting equal opportunities. I encourage women who aspire to believe in themselves and look towards their dreams and never give up. I always say "Great minds dreams Big "If you are a woman in the technology field, be loud and proud about it. Be bold and take the first step to where you want to see yourself in future."
Michel Huffaker, Director, Threat Intelligence, ThreatQuotient
Michel is the the Director of Threat Intelligence at ThreatQuotient. Her role here involves managing and executing consulting, training, and implementation professional services. "I've been in the cybersecurity industry for over 12 years now, and I love how dynamic it is," she says. "I've had so many high points in my career, it's difficult to point to just one, but I take great joy in seeing other companies succeed in defending themselves against the litany of attacks that plague them. That is particularly rewarding as a trainer and consultant because I know my team has made real progress towards making the world a safer place online," she adds.
In her opinion, most of the challenges in this career field involve staying educated about adversaries and their tactics. "The adversary is just as innovative and agile as they've always been, but they're more prolific. So, there's an almost constant need to study available threat intelligence. My approach to keeping up with this is to subscribe to reliable intelligence sources, join webinars about new technologies, and spend as much time (even virtually) talking to the intelligent people dealing with these issues daily," Michel points out.
According to her Women know we can succeed in the cybersecurity field, but sometimes they must convince themselves as much as those around them. "I owe much of my success to a continuous drive to be heard and to have a seat at the table. There will be times when it feels uncomfortable to speak up because maybe it's not how things usually work, but it is worth it. Cybersecurity is a dynamic field with evolving challenges. It requires a diverse group of people working together to make progress. You are part of that diversity."
Mor Levi, VP, Global Security Practices at Cybereason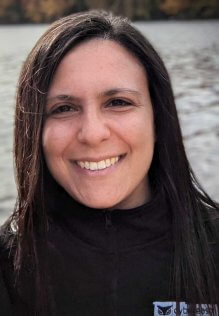 Mor is the VP of Global Security Practices at Cybereason. As part of this role, she leads a global organisation of cybersecurity experts that are responsible for providing Incident Response Services, Threat Research & Intelligence.
In her words, "the cybersecurity industry is exciting and challenging at the same time as adversaries are well-funded, patient and motivated. My biggest focus is working with co-workers on a daily basis to make sure our customers are safe and secure. I tend to overcome challenges by looking at the glass being half full, am patient with co-workers and understand that we all make mistakes but most of the time there is no malicious intent."
In her opinion, no matter what industry you aim to be part of, is to believe in yourself and your abilities. "Never spend your energy and time in environments where people don't appreciate you and your contributions. Not only is it unhealthy but it isn't sustainable for long periods of time and will lead to undue stress and anxiety."
Nadia Zamouri, Territory Manager – META, Delinea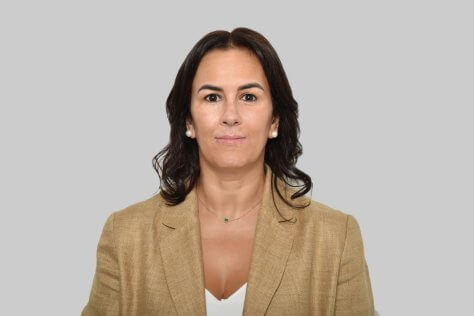 Nadia joined Delinea (then Thycotic) over four years ago with the remit of establishing a solid foundation for the company in the META region by building a new local team, raising brand awareness, developing a network of qualified partners and growing the company's customer base. Having successfully achieved these objectives, today her role has evolved into the management of Delinea's largest clients in the region and nurturing long-term partnerships to ensure these clients understand our value proposition and that projects are successfully implemented.
In her opinion, "supporting and understanding the challenges that regional businesses face on a daily basis are key when working in cybersecurity – and I firmly believe that being part of that journey and contributing to the long-term strategies of organisations are key components of building long-term partnerships with clients and partners."
So, how does she stay ahead of challenges? "Passion, Determination and Persistence! Passion is what drives me to wake up every morning and go to work with an incredible team that works hard and helps our customers overcome their security challenges day in and day out. It is this passion helps me enjoy my work and drives me to perform at my best not only for myself, but also for customers, partners, and colleagues."
Her advice to all the women aspiring to work in this industry: "Do it – get the support of your peers, and seek that seat at that table by showcasing your strengths, results, and values. I would also recommend they consider joining 'Women in Cybersecurity Middle East,' a voluntary group which has a vision of building 'a strong, dependable, and increasing network of passionate female cyber security professionals in the Middle East and African countries' and has already scaled to over 300 members."
Sandra Hattab, Cybersecurity Consultant, Axon Technologies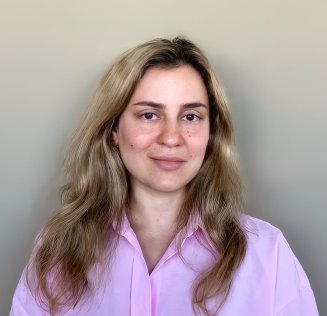 Sandra prides in being part of a growing cybersecurity services firm, Axon Technologies, that partners with clients from around the globe as they work towards achieving cybersecurity goals across their value chain. "Cybersecurity is a fast-paced world with new trends emerging every day. With the evolvement of the digital world, customers face unique cybersecurity challenges that require tailored solutions to minimise and eliminate the risk of being compromised."
"To stay sharp, I have adopted the approach of the lifelong student. Learning is a never-ending process. Whether it is by reaching out to a colleague for brainstorming and problem-solving, learning on the job, or signing up for professional training, I know these challenges can always be conquered," she adds.
According to her, while it's easy to pick an area of focus that suits a person's career aspirations, "I invite you to challenge yourself by taking on roles that cover different areas of cybersecurity and to be ready to go the extra mile learning from cross-functional and critical assignments. This is key to gaining a well-rounded cybersecurity experience. I also advise you to get a mentor that can help you navigate your career and growth options in the field of cybersecurity."
Tina Stewart, Vice–President of Global Marketing, A10 Networks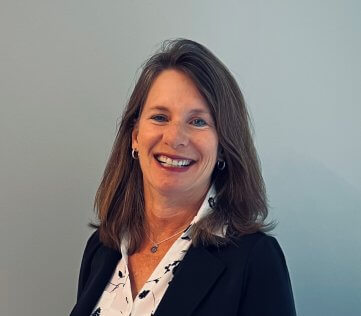 Tina's security career spans operations, product marketing, business development and digital marketing in companies such as Network Associates. Having led startups and global teams, Tina has developed messaging for service providers and enterprises that spoke to CISOs' needs on topics, like DDoS protection and encryption, making security approachable while also being seen as a business enabler versus an inhibitor. "With this experience, I created Juniper Network's social media program to engage directly with CISOs on topics beyond security. As part of my team's maniacal focus on the customer, I drive digital transformation programs, creating a more customised experience all around."
According to her, being aware of changes and embracing them is critical. "Let's take the metaverse, for example. You don't have to embrace all change, but you must have a broader view of the business problem, including understanding geopolitical arenas and the global market in which you play."
Her advice to aspiring cybersecurity professionals: "There's so much opportunity right now for women. I used to be the only woman in a room full of executives. Then, at Network Associates, we had multiple female executives. It's important for women to have multiple mentors that both men and women engage regularly to have open conversations. When starting off, if you know 50% of the job required, take the extra leap and apply for it, while learning and growing into it. Trusting your ability to build your knowledge can address this gap. Take advantage of the many great podcasts available, along with reading industry and competitor news."