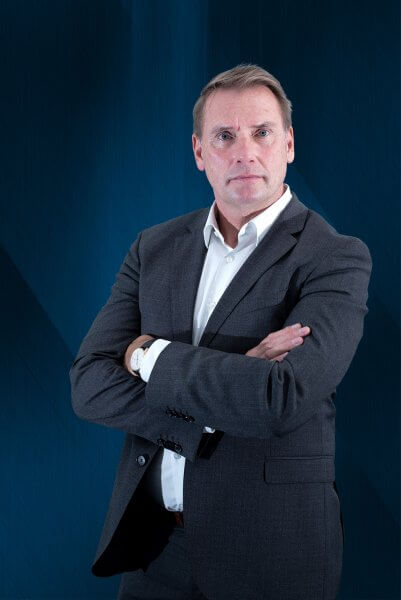 In an exclusive interview, SonicWall's vice president for Europe, Middle East and Africa (EMEA) Sales Terry Greer-King, sat down with Security Advisor ME to discuss the firm's strategic market focus shift from SMB to enterprise and shared insights into the future of cybersecurity in a connected era.
Nearly three decades ago two brothers Sreekanth Ravi and Sudhakar Ravi founded Sonic Systems to develop Ethernet and Fast Ethernet cards, hubs and other networking gears, which are focused on the Apple market.
In the late 90s, the company launched a security product named Interpol, which it later rebranded as SonicWall. The product was a firewall and virtual private networking appliance aimed at small and medium businesses.
With the success of the product, the company took off and shifted its focus to become a network security firm. This led the organisation to officially change its name to SonicWall.
Since then, the company has witnessed tremendous success and has continuously evolved its portfolio offering products such as next-generation firewalls, unified threat management (UTM) and email security among others. Through its vast array of offerings, SonicWall enables organisations to innovate, accelerate and grow with security on top of mind.
In early 2012 it was acquired by technology giant Dell, four years later it spun out as an independent company following private equity firm Francisco Partners and hedge fund Elliott Management's acquisition of the cybersecurity vendor.
SonicWall's innovations are deeply rooted in protecting organizations in the SMB space, however, over the past year the company has increased its investments in its resources as it looks to grow its footprint among large enterprises.
Leading this strategic shift in the EMEA market is the company's vice president for sales for the region Terry Greer-King.
What have been some of the highlights at the company over the past year?
We have seen tremendous opportunities in every region that we are present in. Over the past year, we have also acquired a number of significant projects across multiple industries in our pipeline. In the last six months, the engagements that we're involved in and some of the deals that we are closing are accelerating substantially as compared to the beginning of last year.
There is a huge demand from our customers across both public and private sectors to hear directly from us, which I believe is a sign that our offerings are increasingly becoming relevant to them.
In addition, we have re-aligned our structure when it comes to our approach in the market. In line with this, we have bolstered our workforce and added over 100 new people into our sales team globally.
SonicWall is increasingly shifting its market focus from SMB to enterprise, what is the driver behind this?
Being a part of the industry for 20 years now, I have seen how the market has evolved and how security has grown to become a vital part of that transformation. If you observe the market trends over that past few years, you will see that despite enterprises increasing their investments into the latest IT security tools and governments introducing stricter regulations, security breaches remain a regular occurrence. This is primarily because of the lack of integration between multiple security solutions.
It is not uncommon for large enterprises to deploy multiple IT security technologies from different vendors. In fact, during the recent past this has been the norm. However, these different technologies don't always work well together, which oftentimes make organisations more vulnerable to cyber-attacks. This coupled with the current global shortage of trained security professionals, increases the demand from enterprises for security providers that have the capabilities and the technologies to help them cope with this gap.
So, the driver behind our market focus shift from SMB to the enterprise is simple – we have both the capabilities and the technologies that are beneficial to large enterprises. We have a wide array of offerings including firewalls, wireless security, cloud security, endpoint security, email security and remote access management among others. Subsequently, over the past two years, we have increased our capabilities in supporting organisations optimise these technologies through our managed security services programme.
We will retain our focus on the SMB space. But we will progressively increase our market share in the enterprise market.
Can you please tell me about SonicWall's strategy for penetrating the enterprise market?
We have recently added over 100 people into our global sales team. We have adopted a 'direct touch' approach. This means we engage with our enterprise customers directly to understand their specific security requirements, what they want to achieve and help them understand our capabilities and how they can best take advantage of them.
However, we want to reassure our partners that we are still 100 percent channel-focused. Our direct touch approach doesn't mean we take the business straight from the customers, we only strengthen our engagement with them. We believe this will create large opportunities for us and our partners.
According to Gartner, there will be 25 billion Internet of Things devices by 2025. What role can SonicWall play in securing the connected era?
The Internet of Things is going to change everything we do. It will give people the capability to control everything within their homes, business and even cities. This hyper-connectivity presents tremendous benefits but it will also open various points of ingress that are vulnerable to attacks. So, it's important that we embed security into IoT from the get-go from sensors to devices, applications and so on. There are a plethora of security solutions required in IoT and we're at the forefront of this.
What can we expect from SonicWall in 2020?
We will continue to invest significantly in our security innovations, particularly around cloud and and how it can be integrated with other providers.
We're also increasing our support to customers through our MSSP programme, allowing customers to take advantage of a pay-as-you-go giving them the flexibility to maximise our offerings.
We've also introduced the SonicWall University, which is an educational forum for internal SonicWall stakeholders, our partners and our customers. This is aimed at not only educating them but also helping create new revenue streams for them.
Of course, we will continue to enhance our direct touch market approach and drive more awareness to our focus on enterprises. We want to change the perception of SonicWall as an SMB company. While we are very proud of our pedigree in the SMB market, we want to spread awareness that we can do so much more. We seek to do this through marketing and awareness campaigns, roadshows and taking part in industry events.