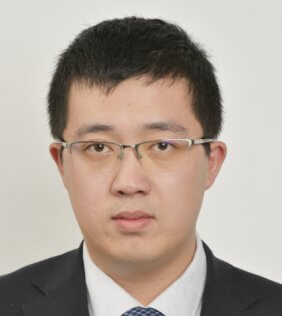 Huawei has announced the appointment of Jiawei Liu as its new CEO for the UAE, as part of its ongoing commitment to support the nation's digital transformation journey.
Having worked for the tech giant for over a decade, Liu will lend his international leadership experience to the growth and development of Huawei's UAE operations across carrier, enterprise, and consumer segments. Huawei is determined to optimise support to UAE digital transformation, ICT ecosystem, driving verticals business development and local talents nurturing towards sustainable diversified digital economy.
Liu will be responsible for strategy and operations, in addition to providing consultancy and support to customers. He will continue to drive Huawei's position as a facilitator of digital transformation and artificial intelligence (AI) enablement for public and private sector entities in the UAE, through the provision of leading information and communication technologies. In addition, he will also be providing technical support required to help overcome the challenges resulting from the spread of COVID-19 and support achieving the recovery targets.
Charles Yang, President of Huawei Middle East, said, "With Liu's impeccable track record and undeniable leadership expertise, we are confident of his ability to further harness Huawei's technology capabilities to build the UAE's ICT ecosystem and support the country's digitization efforts. We look forward to working with Liu to support the UAE ambitious digital targets."
"It is a privilege to have the opportunity to head operations in a market as exciting as the UAE," said Liu.
"Known for its progressive approach to technology and innovation adoption, the UAE offers significant opportunity for Huawei technologies, particularly in terms of our 5G, AI, and cloud-based solutions. Enabling digital transformation throughout the emirates by empowering our customers with cutting-edge technology will be my priority."
He further noted that the UAE was forward thinking years ago by prioritising digital transformation and harnessing new technologies. "That is part of its wider national economic development and diversification transformation. The country's leadership realised very early on that in order to compete with the best in the world in the future. UAE is building its future on technology innovations and the power of disruptive technologies in envisioning UAE future as a 'digital nation. The UAE National Innovation Strategy, the UAE Artificial Intelligence Strategy 2031, and the UAE Centennial 2071 Plan embody UAE ambitions that Huawei is keen and committed to support." Liu added.
In his previous role, Liu served as CEO of Huawei Uganda. He has previously held the position of CEO in Mauritius and Malawi, prior to which he worked in South Africa, Mozambique, and China. Throughout his career with Huawei he has been instrumental in enhancing the company's position as an influential player in the local information and communications technology (ICT) market.