A recent Gartner forecast highlighted that by 2022, 40 percent of global midsize and larger organisations will use Identity & Access Management (IAM) capabilities delivered as software as a service (SaaS) to fulfill most of their needs — up from 5 percent in 2018.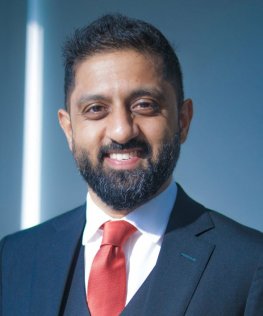 In order to support this growing market, CyberKnight has announced a distribution partnership with Ilantus, a veteran in the IAM space with over two decades of extensive experience and deep insight into the domain.
Compact Identity, the flagship product offering of Ilantus, is the first complete Identity Management product on the market, recognised by KuppingerCole as an Innovation Leader in their Leadership Compass for IDaaS Access Management 2019. It is a comprehensive solution that combines Access Management (SSO, MFA and Password Management), Privileged Access Management (PAM), Identity Governance & Administration(IGA), all in one platform, that can be deployed on-premise, or in the cloud.
Avinash Advani, Founder & CEO, CyberKnight Technologies, said, "IAM is critical to ensure that the right users have access to the right information at the right time. Many regional organisations have struggled historically to deploy IAM successfully due to the multitude of siloed components required from different vendors, leading to complex integration and a negative impact on user experience. With Ilantus' unified approach, customers can now restrict access to critical information, manage passwords effectively, provide seamless authentication, support digital transformation and cloud adoption, all while providing centralised visibility through real-time reporting and analytics."
Binod Singh, President & CEO, Ilantus Technologies, said, "In today's world, IAM is increasingly business-aligned, and it requires business skills, not just technical expertise. Organisations that develop mature IAM capabilities can reduce their IT costs while mitigating risks and become significantly more agile in supporting new business initiatives. We look forward to helping organisations in the Middle East develop their identity and access capabilities, as well as meet increasingly rigorous compliance requirements. We are confident that CyberKnight will help us to achieve this mission."