CPI Media Group, a prestigious publishing houses located in the UAE, hosted their annual Future Enterprise Awards last night at the fabulous Ritz-Carlton Hotel DIFC.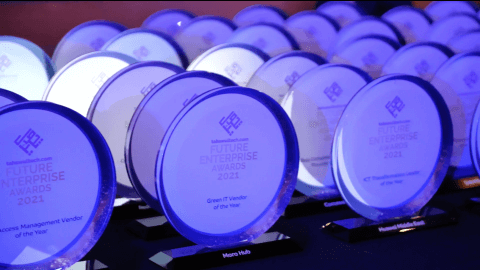 The awards which were held on Day 1 of GITEX – had the objective of paying homage to the companies and individuals from the IT ecosystem in the Middle East that have demonstrated phenomenal excellence in the field of IT and technology.
Together we celebrated the enterprises and IT leaders that pioneered groundbreaking new solutions, leveraged disruptive technologies to transform the business operations of their customers – and helped cultivate an environment which has allowed innovation, creativity, and entrepreneurship to flourish.
Kausar Syed, Group Sales Director at CPI Media Group praised the role played by IT in terms of empowering a better future for us all.
"Tonight, we celebrate the titans of the IT and technology industry, who have demonstrated no fear in their mission to leverage technology to transform how we live, work and learn. The new digital economy is fuelled by experiences and these experiences are being driven by the leaders we are celebrating tonight. It is a great honour for us to host these awards and pay homage to those responsible for creating a better society for use all", said Syed.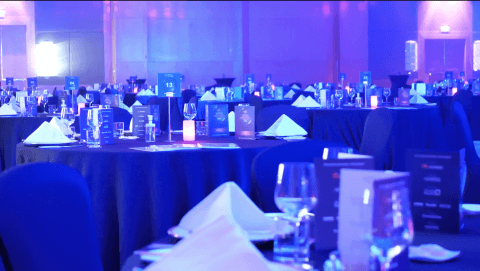 The full list of winners are as follows:
| | | |
| --- | --- | --- |
| | Vendor and Security Partner Award Categories  | |
| | Disruptive Technology Vendor of the Year  | |
| | Best Enterprise Security Vendor of the Year  | |
| | Best DLP Vendor of the Year   | Safetica an ESET Technology Alliance Partner  |
| | Most Innovative Cloud Solution Provider of the Year   | |
| | ICT Transformation Leader of the Year  | |
| | Green IT Vendor of the Year  | |
| | Cloud Access Management Vendor of the Year  | |
| | Experience Platform of the Year   | |
| | Digital Transformation Vendor of the Year  | |
| | | |
| | Best ITOM Solution Provider of the Year   | |
| | Best Complete Data Protection Provider of the Year  | |
| | Email Security Vendor of the Year   | |
| | Collaboration Vendor of the Year   | |
| | Best Automation Platform of the Year   | |
| | Innovation Vendor of the Year  | |
| | Outstanding Excellence in Managed Services  | |
| | Hardware Vendor of the Year  | |
| | Best Enterprise Value Added Distributor of the Year  | |
| | Cyber Security Distributor of the Year   | |
| | Systems Integrator of the Year  | Emitac Enterprise Solutions  |
| | Fastest Growing Digital Experiences Provider of the Year   | |
| | Cloud Transformation Partner of the Year   | Almoayyed Computers Middle East  |
| | Best Digital Solutions Provider of the Year  | |
| | Enterprise Critical Infrastructure Security Solution Provider of the Year  | |
| | Best Implementation of IoT in Enterprise Infrastructure  | |
| | Best Digital Customer Experience Initiative    | Ministry of State for Communications and Information Technology |
| | Best Use Of AI In Customer Experience (EMEA)  | |
| | Cloud Go-To-Market Initiative of the Year  | |
| | Best use of Wi-Fi in Tourism Industry  | |
| | Best Video Collaboration Solution in Higher Education  | Middlesex University Dubai   |
| | Best AI Chatbot in Education   | His Highness Shk Nasser Artificial Intelligence Research and Development Centre |
| | Best Data Recovery Solution in Manufacturing   | |
| | Best Innovation in Customer Experience  | |
| | Best Offensive Security Solution in Banking   | |
| | Best CRM Platform in Financial Services   | National Takaful Company (Watania) P.J.S.C.  |
| | Best Online Currency Exchange Provider of the Year  | Bahrain Financing Company   |
| | Healthcare Project of the Year (UAE)  | |
| | Healthcare Project of the Year (KSA)  | Makkah Healthcare Cluster  |
| | | | |
| --- | --- | --- | --- |
| | | | |
| | | | Simon  Harrison (VP and CMO)  |
| | | Visionary Technology Leader of the Year   | |
| | | Technology Star of the Year   | Erdem Soyal (Vice President Middle East and Africa)  |
| | | Outstanding Contribution in the Technology Industry  | |
| | | | Abdalla Al Ali (IT Director)  |
| | | | Illyas Kooliyankal (Group Chief Information Security Officer)  |
| | | Technology Personality Award  | |