Ekta Puthran, Head of Sales APAC & MEA – Collaboration, at Barco, has penned an exclusive op-ed, which outlines how businesses need to look at how technology can help them solve the growing issue of 'quiet quitting'.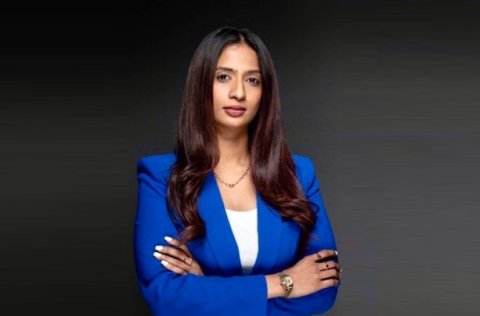 What is quiet quitting? And how can technology help?
As hybrid work has become a permanent fixture within the modern workforce and employees continue to take advantage of flexible working policies, hidden mental issues could be on the horizon.
Workers are inclined to disengage from work because of poor management and excessive device usage. Barco research gives insights into the challenges of quiet quitting across the hybrid environment.
The Barco Meeting Barometer, an annual index measuring the workers' satisfaction within the hybrid meeting environment, found that 65% of workers are either back in the office full time or spend more time in the office than remote.
However, 31% wish they could work from home more often. That said, quiet quitting has begun to take hold, as 23% of workers explicitly reporting disengagement from work due to poor management and tech overload (14%).
While it is clear that the hybrid model enjoys great popularity amongst workers due to the flexibility it offers, businesses must be careful that it does not become a double-edged sword. Remote colleagues may feel less able to communicate the pressures they are facing, masking work-related stress that may build into a larger disengagement issue if left unaddressed.
One in three workers mostly working in the office find it easier to tell when a colleague is overworked or stressed when seeing them face to face, leaving remote workers at risk of struggling under the radar of management teams.
What are the causes of these hidden frustrations?
28% point to tech overload. Excessive use of devices reduces their capacity to accomplish their work. People have a hard time to "switch off" from their devices in their own personal time, due to work commitments.
25% of workers feel stressed out by all the meeting technology they are expected to use.
19% state that hybrid working has had a negative influence on their collaboration with colleagues.
35% of remote staff state they miss in-person interactions with co-workers.
What is quiet quitting exactly?
Quiet quitting refers to employees who are doing the bare minimum in their job and putting in no more time, effort or enthusiasm than absolutely necessary.
Quiet quitting does not mean employees have left their job, but they avoid working longer hours and set clear boundaries to improve work-life balance.
It is a growing phenomenon in the hybrid workplace and one which employers will have to keep a firm grip on in order to manage staff wellbeing and productivity levels.
The term 'quiet quitting' may sound relatively new, the practise, however, isn't. Employees have been quietly quitting because of poor management, workload, pay, burnout or lack of growing opportunities in the past too.
However, since the Great Resignation and the shift to hybrid work, the phenomenon has been extrapolated and workers globally have started to question their work-life balance, salaries and company values more than ever before. In turn, employers have a hard time reaching employees in formal online and hybrid meetings since these have replaced also the more informal chats at the coffee corner.
How can technology help?
Employee experience is key for organizations fighting disengagement. Keeping communication lines open, asking for feedback and giving regular appreciation are focus points for mangers.
Next to that employers can gain real benefit from enabling great collaboration experiences and investing in the right technology to improve inclusion and equity in the hybrid workplace.
With the right tools, policies and practices in place, work-life boundaries can be respected, collaboration can be seamless and workers can feel truly engaged and included.
As many employees report disengagement due to the overwhelm caused by the various tech tools they're being told to use, it is clear that the learnings from the last three years of hybrid work need a more concerted effort to be implemented correctly.
#If businesses expect to get the best out of their teams, they must provide them with the tools they need to feel supported and heard, wherever they are: remote or in-office.
The survey commissioned by Barco was conducted by 3Gem between the dates of November 4 and November 14, 2022. The survey was completed by 5,000 office workers across France, Germany, the United Kingdom and the United States (1,000 of each per in France, Germany and the UK, and 2,000 in the U.S.).