The all-new BlackBerry KEY2 is now available across a choice of leading retailers distributed by Axiom Telecom, and will be available in Saudi Arabia later this month.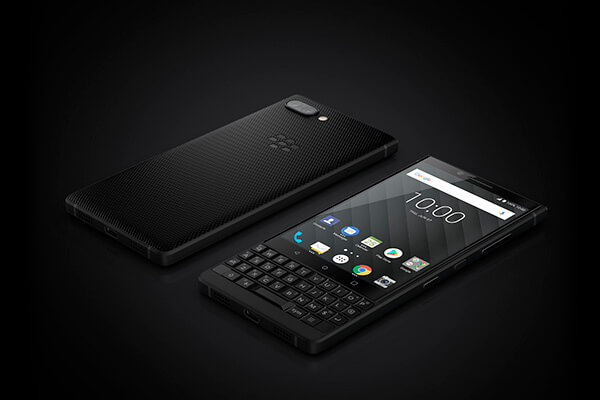 Featuring an iconic BlackBerry physical keyboard and loaded with BlackBerry Limited's best security and privacy enhancements, this all-new BlackBerry smartphone packs a number of features that are firsts for any BlackBerry smartphone. Running the latest Android 8.1 Oreo operating system, the BlackBerry KEY2 is the first ever BlackBerry smartphone to feature a dual rear camera. It also includes the introduction of Speed Key, a universal shortcut key that now makes it possible to instantly access the apps, contacts and functions you use most from anywhere on your device at any time.
"Although there are many different smartphones for consumers to choose from today, most tend to offer very similar experiences without much distinction from one to the next," said Alain Lejeune, Senior Vice President, TCL Communication & President, BlackBerry Mobile. "With the introduction of BlackBerry KEY2, we've created a distinct smartphone that captures all the traits that have made BlackBerry smartphones iconic, while introducing new innovations and experiences that not only make this one of the best devices for security and privacy, but also the most advanced BlackBerry smartphone ever."
Etisalat will also begin offering the BlackBerry KEY2 in both Silver and Black in the UAE.
The BlackBerry KEY2 in Silver (6GB RAM/64GB ROM) is available for an AED 2399 in the UAE and SAR 2399 in Saudi Arabia.
The BlackBerry KEY2 in Black (6GB RAM/128GB ROM) is available for an AED 2699 in the UAE and SAR 2699 in Saudi Arabia.
All BlackBerry KEY2 variants in the Middle East are equipped with Dual Sim.
"BlackBerry phones are the world's most secure Android smartphones. We design them for security from the inside out and we're proud to partner with TCL Communication on the launch of their all-new BlackBerry KEY2," said Alex Thurber, SVP and GM of Mobility Solutions at BlackBerry. "BlackBerry has been iterating and perfecting our approach to mobile security for decades, and we're excited to have this new genuine, modern BlackBerry smartphone available for our fans around the world to enjoy."