A recent report by the Business Registration & Licensing (BRL) sector in the Dubai Economy stated that the number of operating businesses in the field of developing and managing e-commerce platforms has reached 1,969 licences in Dubai. The average annual growth rate of new licences in this activity over the last five years was 120 percent, while 2019 recorded the highest growth rate of 183 percent.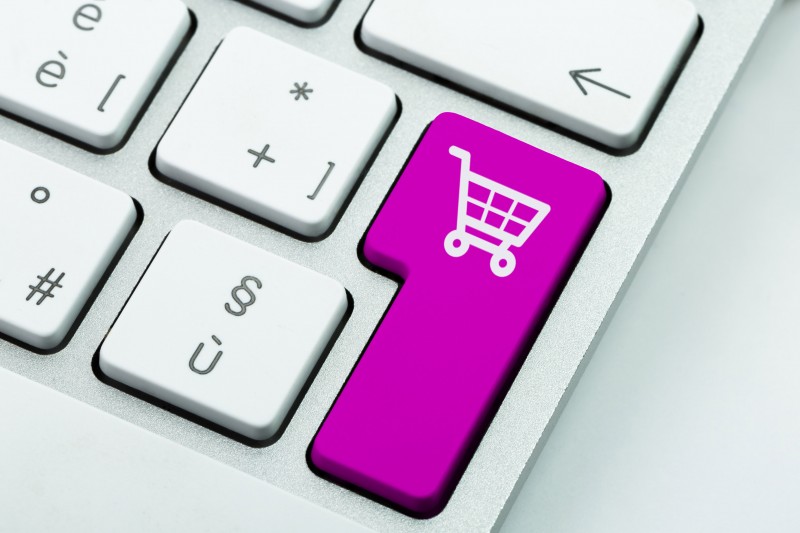 Businessmen acquired the highest percentage of licences at 91.3 percent of the total while women entrepreneurs own 4.5 percent of the licences and legal entities (companies) 4.2 percent. The DED Trader licence launched by the BRL sector, which enables start-ups in Dubai to conduct business activities online and across social networking accounts, represented 28 percent of the total licences.
On the legal forms of the licences, Sole Proprietorship leads with 59 percent, followed by Limited Liability Company at 25.4 percent. The legal forms also include Civil Companies, One-Person Limited Liability Companies, Branches of companies based in other Emirates, Branches of Companies Registered in free zone, Branches of Foreign Companies, Branch of a G.C.C Company and Partnership Company.
This growth in the sector underlines the success of the emirate's e-commerce strategy launched by His Highness Sheikh Hamdan Bin Mohammad Bin Rashid Al Maktoum, Crown Prince of Dubai and Chairman of Dubai Executive Council, with the goal of strengthening Dubai's status as a global logistic platform and to accelerate the growth of online commerce.
The goal is to drive growth and support economic diversification, by facilitating e-commerce companies to establish e-logistics distribution centres in Dubai and encouraging cloud computing service providers and leading companies to set up data centres in Dubai.
The figures also highlight the vital role of the UAE and Dubai in encouraging startups, particularly in the areas of retail and technology, with securing e-commerce platforms as the first step for many entrepreneurs to sell their products.
"Small and medium-sized businesses (SMBs) are the lifeblood of the economy, and we are committed to empowering them," said Ronaldo Mouchawar, Vice President of Amazon MENA, "As part of our dedication to supporting independent retailers Amazon.ae has launched several tools and services to help third-party sellers – mostly SMBs –  such as the Amazon Seller Mobile App which helps them conduct business with more speed, ease and flexibility."
Mouchawar added, "We are also working closely in alignment with Dubai Economy to facilitate and accelerate the onboarding of the new selling partners. Our efforts include webinars targeted at local sellers who wish to reach millions of customers on Amazon.ae – most recently we held one in cooperation with the Dubai Chamber of Commerce attended by over 300 sellers and more to come soon."
Talabat, the region's leading food delivery and grocery platform, is one of these leading platforms. The organization, which is expanding into different e-commerce verticals, provides an already thriving customer base for start-ups and entrepreneurs through which to sell their products. Muhammed Yildirim, Managing Director of talabat UAE, is proud to support traditional SME's and start-ups in moving online through the platform.
"The pandemic has accelerated the growth of online businesses, and has created a lot of opportunities for entrepreneurs and traditional SME's alike. We're committed to providing a platform for these businesses to have access to a broad-range of customers, and to enable entrepreneurship throughout Dubai," added Yildirim.
The importance of accelerating the digital transformation has never been of such magnitude before. Thousands of small businesses are reaching out to InstaShop to digitalise themselves, join this exciting new era and enjoy the growth benefits it has to offer. Our platform has been transitioning thousands of local businesses online and has been more than doubling the revenue of these businesses year on year since its' inception 5 years ago. Dubai Economy plays a key enabling and facilitating role in supporting us to fulfil this mission, said John Tsioris, the Founder & CEO of InstaShop.
The COVID-19 situation accelerated the shift by traditional retailers to electronic sales platforms. Today, Dubai witnesses an increasing demand for digital platforms. As per Google statistics, "digital shopping" is the most searched since the start of the year, and the UAE is fourth in the world in terms of interest in digital shopping.
Today, developing digital sales platforms is easier and faster, while payment cards are also available, and many companies specialise in product delivery. The development of smart Apps for to facilitate online shopping is also on the rise, especially with an increase in smartphone penetration.
The growth in the e-commerce sector is driven by the support of the government for technology and e-commerce companies, and tis investment in digital infrastructure. The UAE's young population and advanced digital infrastructure, including 5G, also accelerate the sector's growth.