Middle East, August 19, 2021: Following a year of intense changes in the logistics industry, new research from Reuters Events Supply Chain in partnership with Blue Yonder reveals the priority strategies and investments for supply chain execution and risk management.  The State of Supply Chain Execution Report 2021 analysed responses of supply chain professionals and found that the COVID-19 pandemic, customer centricity, rising e-commerce complexity and costs, need for Direct-to-Consumer (D2C), and the risk of financial peril are propelling retailers, manufacturers, and logistics service providers (LSPs) to digitally transform.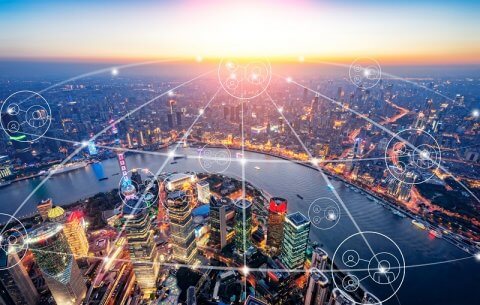 Companies looking to capitalise on the omni-channel opportunities created by increased online-order volume over the last 18 months are now prioritising more agile delivery and fulfillment models, like D2C. Retailers' and manufacturers' online sales increased more than 120% over the past year. LSPs have also seen e-commerce volumes explode, reporting a 200% increase compared to 2019-2020.
"As the economy transitions to a post-pandemic environment, retailers, manufacturers and LSPs are transforming their transportation and broader supply chain operations to address their most pressing supply chain challenges", said Raj Patel, senior director, 3PL Industry Strategy, Blue Yonder. "In the long term, investment in execution systems like Transportation Management Systems (TMS) and Warehouse Management Systems (WMS), as well as end-to-end visibility, automation, and cloud strategies will help them – and their customers – build more sustainable, resilient and agile organisations for the future".
Pandemic Prompts Reevaluation of Supply Chain Risk Management
From constraints on raw materials to labor shortages to growing cybersecurity threats on distributed networks, pandemic-related challenges have shifted supply chain risk management priorities:
Respondents are hesitant to pursue near/onshoring plans, with only 29% of retailers/manufacturers making an investment.
63% of retailers/manufacturers stated that dual-sourcing was a favored strategy for risk management moving forward. Constraints on the availability of raw materials caused supply side disruptions, even for those with distributed manufacturing facilities.
Environmental concerns are also being considered when planning for supply chain risks. Over half (53%) of retailers/manufacturers and half (50%) of LSPs plan to invest in sustainability as a strategy for risk management.
Companies Prioritise Digital-First Practices and Technology Investments
With the growth of e-commerce, investment in modern supply chain technologies and new approaches have become essential for businesses to keep pace with shifting trends and customer expectations. The report found that there are various factors driving investment in supply chain technologies and digital-first practices. LSPs cited the pressure to reduce supply chain costs (58%) while also improving service levels for their retailer customers (48%) and dealing with labor shortages (30%).
In the current supply chain environment, companies are moving away from legacy systems and prioritising technologies that enable visibility for customers and their operations, automate processes and support enterprise agility. 63% of retailers/manufacturers and 60% of LSPs agreed that end-to-end visibility is currently yielding the highest ROI in their supply chain execution process. Roughly half (48%) of retailers/manufacturers and more than half (57%) of LSPs have a robust cloud strategy in place, helping to create high levels of infrastructure agility that on-premise, legacy technology systems can't achieve.