Dubai, United Arab Emirates, January 13, 2021: Gulf Marketing Group (GMG), one of the Middle East's leading family-owned holding companies, is gearing up for a continued surge in e-Commerce demand across its GMG Sports division, in which online sales have more than doubled in volume between 2019 and 2020. The company has now deployed an expanded omnichannel ecosystem that enhances customers' accessibility to leading sports brands through digital and mobile-commerce platforms.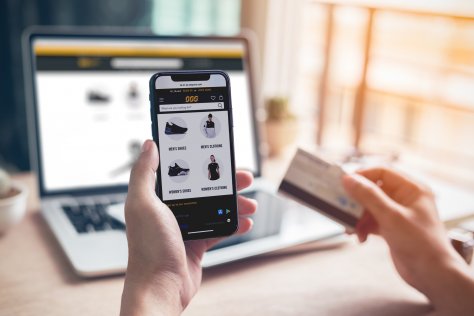 GMG Sports is currently the largest sports retailer in the MENA region with an international footprint of over 550 sports retail stores, including homegrown brands such as Sun and Sand Sports as well as being a distributor for global brands like Nike, Columbia, Timberland, Vans, and more. The new omnichannel retail ecosystem is now being used by Sun and Sand Sports across the region, with other GMG Sports brands to leverage the same ecosystem in the near future.
While many entities within GMG Sports have had online offerings in the past, the events of 2020 have motivated many consumers to further embrace e-Commerce shopping, particularly in retail.  As part of its own digital transformation, GMG Sports has brought new technologies and investments into three key areas: the customer journey, access to inventory across stores, and customer care.
Mohammad A. Baker, Deputy Chairman and CEO of GMG, noted: "As a group, we have always embraced new technology to deliver more engaging and rewarding experiences to consumers. This latest project recognises that individuals today want even greater access to their favorite stores and brands quickly and conveniently, whether in the shopping mall, via their laptop, or on the go with their smartphone. By strengthening our omnichannel approach, our customers can expect a more consistent and personalised shopping experience backed by intelligent technology".
Bhavna Buttan, Chief Operating Officer at GMG, added: "Incorporating more scalable digital solutions into our retail operations enables us to not only improve current customer interactions, but anticipate market needs and respond to them swiftly and effectively. That is essential to us as a growing business with demand for our products surging across the region".
GMG Sports' omnichannel ecosystem now uses a Salesforce commerce cloud in stores, with AI capabilities from Einstein helping to personalise customers' experiences. Additional solutions by companies like Akeneo and Fluent are also integrated into the company's SAP enterprise resource planning system. Customers of Sun and Sand Sports, for example, will be able to access inventory from across all stores as the solution is rolled out over the next 6-8 months. An additional marketing cloud system will also support seamless relationships between brands and customers.