Tech billionaire Elon Musk has shared photos and videos of a metallic pod that his company SpaceX is creating, in a bid to rescue the group of boys trapped in a Thai cave.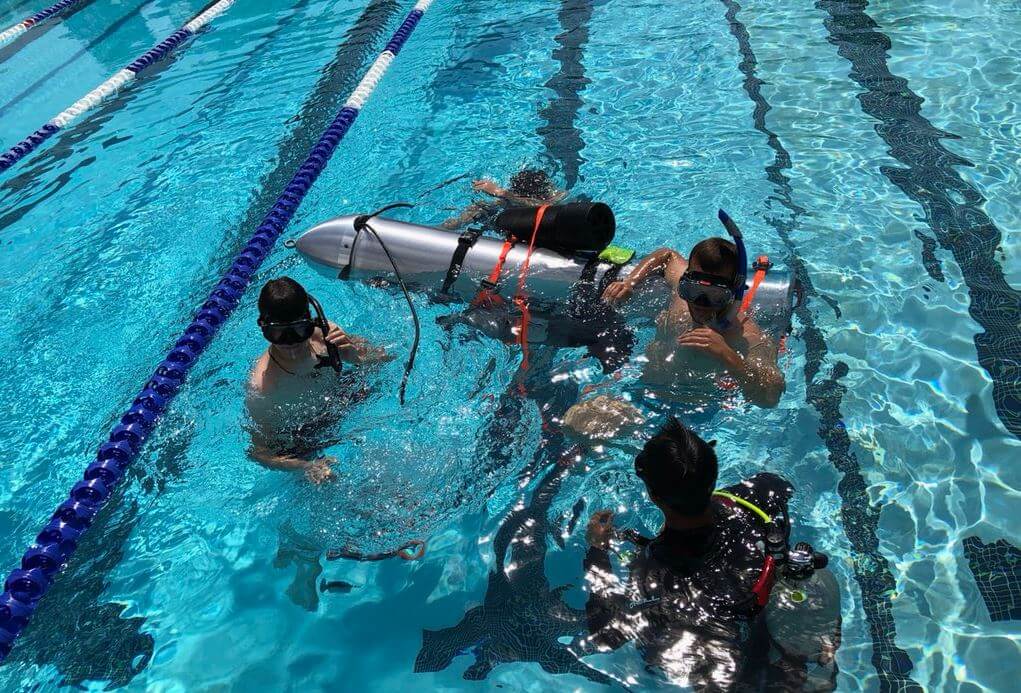 Footage shared on Musk's Twitter account shows a group testing the device in a Los Angeles high school swimming pool.
Musk said in a tweet Sunday evening that the pod — or "kid-size submarine" — was en route to Thailand and would arrive in about 17 hours.
"Hopefully useful," he said in one tweet. "If not, perhaps it will be in a future situation."
On Sunday, Thai and US officials confirmed that four out of the twelve boys plus their coach had been rescued from the flooded cave, after being trapped for the last 15 days.
The ordeal has attracted global attention from media outlets. As of early Monday morning local time, rescue efforts were suspended in Thailand as teams restocked supplies and prepared to get the rest of the team out of the cave.
— Elon Musk (@elonmusk) July 8, 2018
Musk — who runs multiple California-based companies, including SpaceX and Tesla — said on Friday that engineers on his staff would travel to Thailand to assess how they might help.
He provided sporadic updates on his efforts over the weekend. Musk said based on "feedback from Thailand," the engineers decided to build a "tiny, kid-size submarine" using a large silver tube meant to be affixed to a SpaceX Falcon 9 rocket.
Musk explained the metal tube would be "light enough to be carried by 2 divers, small enough to get through narrow gaps" in the cave, and "extremely robust." The device is also outfitted with oxygen ports and a nose cone to protect it from impact with rocks, according to Musk's tweets.
In one of the videos of testing that Musk shared, a man is seen emerging from the roughly 6-foot long metallic cylinder.
The death of former Thai Navy Sgt. Saman Kunan, an ex-SEAL, who died early Friday morning due to a lack of air while attempting to return to a command centre deep underground, has created a real sense of urgency in getting the boys out as soon as possible.
Rescuers have been told they have a dwindling window of opportunity, with forecasters predicting the return of heavy monsoon rains in the coming days, effectively sealing off the cave until October.