Apple and Alphabet's Google have announced a new partnership that will see the two companies work together to leverage smartphone technology to help trace and contain the spread of coronavirus.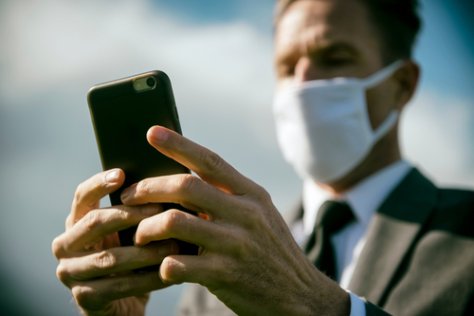 As part of the collaboration, the two companies will open up their mobile operating systems to allow for the creation of advanced "contact-tracing" apps.
The solution will enable the use of Bluetooth technology and will run on iPhones and Android phones. It will keep track of every other phone a person comes into close contact with over the course of a day, if that person later finds out they have Covid-19, the app will send an alert to the phones users that it had been in contact with.
Apple and Google are also working with governments and health agencies reduce the spread of the virus, with user privacy and security central to the design.
"Apple and Google will be launching a comprehensive solution that includes application programming interfaces (APIs) and operating system-level technology to assist in enabling contact tracing," Apple said in a statement.
According to both firms, given the urgent need for the technology, the plan is to implement this solution in two steps while maintaining strong protections around user privacy.
The technology will first be available in mid-May as a downloadable app endorsed by public health authorities. But in the coming months, Apple and Google will build the tracking technology directly into their underlying operating systems so that users do not have to download any apps to begin logging nearby phones.
"All of us at Apple and Google believe there has never been a more important moment to work together to solve one of the world's most pressing problems. Through close cooperation and collaboration with developers, governments and public health providers, we hope to harness the power of technology to help countries around the world slow the spread of COVID-19 and accelerate the return of everyday life," the companies said in a statement.