Mobile phone towers have been vandalised and telecoms staff abused in Birmingham in central England and Merseyside in northern England, following conspiracy theories linking 5G with the coronavirus.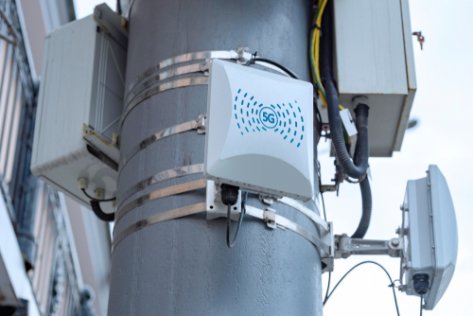 According to a report by The Guardian, a 70-foot cellphone mast in Birmingham owned by BT, Britain's biggest telecoms company, went up in flames last week and is reportedly being blamed on people who allegedly believe in the baseless rumor. The tower provided 2G, 3G and 4G services to thousands of people, but did not have 5G capability, the company said.
On Friday, another fire was found by a 5G phone tower near Liverpool, England. According to local media reports, the cause of the fire is not clear, but hours earlier, Mayor of Liverpool Joe Anderson had condemned the "bizarre" conspiracy theories that 5G was a plot to spread the coronavirus.
During a live virtual press conference on Saturday, British Cabinet Office minister Michael Gove said that conspiracy theories linking 5G and coronavirus are "dangerous nonsense".
NHS England's national medical director, Stephen Powis, also noted that the 5G conspiracy idea was "the worst kind of fake news" with no scientific backing.
Powis reiterated that the phone networks are critical tools that are being used by the country's emergency services and condemned those who acted on the conspiracy.
"I'm absolutely outraged and disgusted that people would be taking action against the very infrastructure we need to tackle this health emergency," he said.