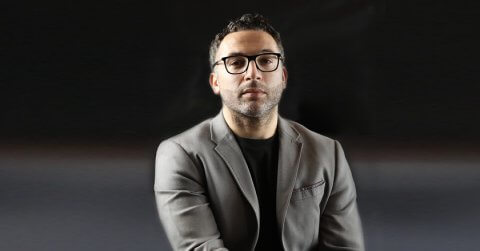 Valtech has partnered with Mandarin Oriental Hotel Group to launch a new digital experience. Mandarin Oriental had the foresight to invest early and put themselves at the forefront of the industry in preparing more personalised digital experiences to greet increased post-COVID traveler demand, which is forecasted to continue to increase sharply through 2026. Partnering with Valtech to transform its online presence in the heart of the pandemic resulted in an initial relaunch in time for the first travel surge in December 2021. This rapidly showed results; the average revenue per booking increased by more than 40% and engagement behaviours rose more than 10%.
Mandarin Oriental and Valtech have now completed the grand relaunch of Mandarin Oriental's sites for all its global locations, including the UAE where it owns and operates iconic properties in Abu Dhabi and Dubai, to meet the continued increase in travel demand ahead of competitors in the industry; the new online presence enhances the visual experience and flow for travellers, all supported by the replatforming of the website to Sitecore. This further investment has extended the success of the new digital experience, with numbers from the full relaunch showing year-over-year increases in organic traffic (90.8%), unique visitors (17%), and revenue (42%).
"We're thrilled to partner with Valtech to help us realize our vision, ahead of the return of more post-COVID guests to our properties, to create a truly customised, mobile-first experience that highlights the same luxury and customer-first approach they expect from our hotels", said Peter Norris, Vice President, Digital at Mandarin Oriental. "The expertise Valtech provided made the transformation easy by elevating Mandarin Oriental's digital experience to a level where we are already seeing exciting growth in customer engagement and booking value".
The UAE's hospitality industry saw strong recovery through 2022 as the total number of hotel guests in the first half of the year increased by 42% to reach 12 million. In Dubai occupancy rates through 2022 averaged an impressive 76%. To accommodate this robust recovery, Mandarin Oriental had the foresight to lead the hospitality industry in providing guests with a unified, unique experience across both physical and digital properties. For Mandarin Oriental, this means the complete redesign and replatforming of their online presence, giving visitors and customers the same feeling of luxury and dedicated service from the moment they enter the new website, throughout the booking, and even the confirmation process that they get during their stays at the properties.
"Our partnership with Mandarin Oriental has been extremely rewarding", said Lori Esposito, VP, Head of Client Services at Valtech. "In our most recent collaboration, we aimed to build an online experience that truly showcased the scale and distinctiveness of such a wonderful brand, while still prioritising the improvement of the entire customer journey, as Mandarin Oriental welcomes travellers back to their properties. We look forward to our continued work with Mandarin Oriental as we help them – and their customers – navigate today's digital innovation era".
"Mandarin Oriental is a global icon in the luxury hotel segment and has always strived to deliver legendary customer experience across all its channels", said Kareem Monem, Regional Managing Director at Valtech MENA. "What makes this journey so unique is that the Mandarin Oriental leadership saw beyond the challenges Covid presented and invested in the upturn – a decision that is paying back tenfold today. Valtech is proud to have been a core part of Mandarin Oriental's Digital Experience Transformation journey, and look forward to more successes together".