Abu Dhabi authorities will use artificial intelligence as well other emerging technologies to help protect the capital's environment.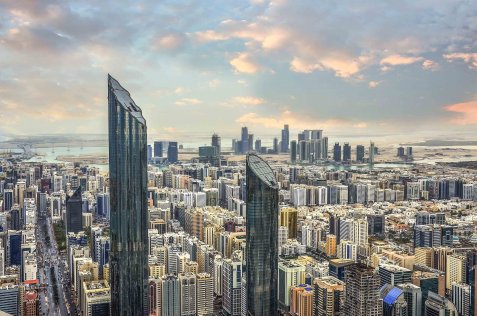 The Environment Agency – Abu Dhabi, during the 'Future of the environment in Abu Dhabi' workshop, highlighted various ways the it plans to optimise technologies enable a future sustainable development, local media reported.
Dr Mohamed Yousef Al Madfaei, executive director of integrated environment policy and planning sector, EAD, said, "We will soon be using artificial intelligence (AI) to monitor and enforce environmental programmes in Abu Dhabi and also in the issuance of permits."
Al Madfaei also noted that the initiative will also enhance the business sector in the capital and that the organisation is "keen on working with the economic or business sector and all other members of the society to reduce carbon footprint and protect the environment on a local level."
Furthermore, Al Madfaei that EAD is looking into implementing a "a scientific approach that encourages innovation" in terms of protecting the environment.
"But we're rather looking at enhancing the goods and services sector to reduce the environmental challenges," he added.
He also highlighted that the firm is focusing on industrial revolution technologies that can assist consumers to reduce their energy and water consumption. "In the near future, the government will be setting up technologies that will help consumers assess the water and energy consumption in homes to help them reduce consumption."