Equinix, a global leader in digital infrastructure has declared that it is well-positioned to help their customers realise the immense potential of AI.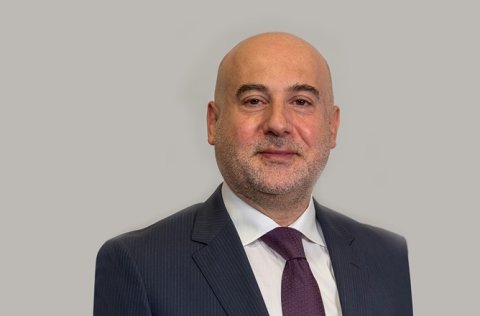 The comments were made by Kamel Al-Tawil, Managing Director at Equinix MENA, following their Equinix 2023 Global Tech Trends Survey.
The UAE scored higher than other countries in preparedness to accommodate AI, with only 58% of global and 51% of EMEA IT leaders believing their infrastructure is prepared for AI.
More than three out of four IT leaders surveyed in the UAE (77%) say their existing IT infrastructure is prepared for the demands of artificial intelligence (AI) technology, as the country experiences widespread adoption across industries.
The survey, which examined IT leaders' responses to AI advances in their organizations, comes after a year of significant AI breakthroughs that saw the technology rapidly deployed in applications across both the business-to-business and business-to-consumer sectors.
"Tech leaders globally are expediting AI's integration into their organizations, and it is increasingly becoming a critical capability to enable intelligent and autonomous systems that power a modern business. Those who fail to maximize its use could fall behind," said Kaladhar Voruganti, Senior Technologist at Equinix.
Equinix's global survey of 2,900 IT decision-makers confirmed AI uptake is on the rise across all industry sectors, with 85% of respondents worldwide seeking to benefit from the advantages of AI and already using or planning to use it across multiple key functions.
In the UAE, organizations are most likely to be using AI, or planning to do so, in IT operations (97%), followed by cybersecurity (95%), and sales (95%).
"Successful development of accurate AI models depends upon secure and high-speed access to both internal and external data sources that can be spread across multiple clouds and data brokers," added Voruganti. "For example, as enterprises embark on creating their own private generative AI solutions, they may want to process their confidential data at a private and secure location with high-speed access to external data sources and AI models. Furthermore, we are entering an era where more data is being generated at the edge. Hence, AI processing has to move to the edge for performance, privacy and cost reasons. In order to satisfy the above requirements, tech leaders can implement hybrid solutions where AI model training and model inference can occur at different locations. Ultimately, to create scalable AI solutions, businesses must consider whether their IT frameworks can accommodate the required data ingestion, sharing, storage and processing of massive and diverse data sets, while keeping sustainability in mind."
"It is interesting to note that UAE businesses are more comfortable with accommodating AI's growing use compared to global averages. AI is being used across diverse business functions in the country from IT Operations to customer experience, and marketing. This result is testament to the country's visionary leadership which first launched its Artificial Intelligence Strategy in 2017, aiming to be the world leader in AI by 2031." said Kamel Al-Tawil, Managing Director, Equinix MENA.
"At Equinix, we have designed our AI strategy to enable our customers to capitalize on the immense potential of AI, leveraging its predictive and analytical capabilities to drive innovation, enhance end user experiences, and optimize operations. As we witness increased AI-driven innovation in the UAE, we are well positioned to support local businesses with the right digital infrastructure."
IT leaders in EMEA had the most uncertainty about the ability of their infrastructure to accommodate the needs of AI (49%), compared to leaders in Asia-Pacific (44%) and the Americas (32%).
In addition to digital infrastructure updates, the survey also highlighted the need for education and collaboration to enable IT teams to optimize the deployment of this infrastructure, with AI and machine learning expertise being sought by 52% of those growing their IT teams.