Veritas Technologies, ​​the leader in secure multi-cloud data management, is building on their existing relationship with Microsoft to deliver a new offering that will enhance the forthcoming Microsoft 365 Backup.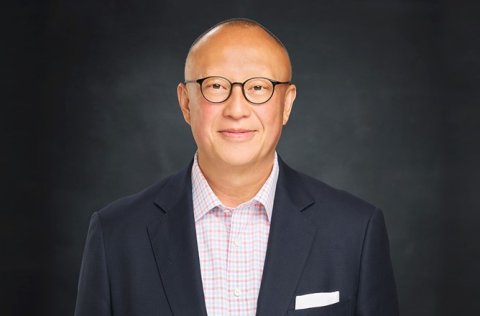 Organizations around the world continue to adopt software as a service (SaaS) solutions, such as Microsoft 365, Salesforce, Slack, and Box, at an accelerated pace. Three main reasons customers love SaaS are:
SaaS applications enable remote teams to collaborate from anywhere;
SaaS applications are less expensive upfront than self-managed software;
SaaS applications are easier to deploy and maintain at scale.
As modern ways of working have shifted toward SaaS, SaaS applications have become a primary target for cyber-attacks such as ransomware, which present major challenges to the IT teams responsible for security, SaaS line-of-business services, and, of course, IT operations.
Businesses are responsible for their SaaS data, not the SaaS application vendor.
That's why Veritas is collaborating with Microsoft to ensure SaaS data is protected. Microsoft 365 Backup provides backup and restores Microsoft 365 data, including OneDrive, Teams, SharePoint, and Exchange. Microsoft 365 Backup is powered by AI and delivers Microsoft 365 snapshot capabilities.
When complemented by solutions from the Veritas Alta secure cloud data management platform, together Microsoft and Veritas will provide an enterprise-grade solution to allow customers to securely protect data across their Microsoft 365 instances and recover faster from cyber threats such as ransomware. All while helping businesses address their portions of Microsoft's shared responsibility model.
With Veritas and Microsoft 365 Backup, customers will be able to:
Tightly integrate cyber resilience and recovery from ransomware;
Meet corporate business continuity, disaster recovery, long-term data retention and governance needs;
Globally protect against data loss from malicious attacks or accidental deletion
Meet stringent SLAs with granular recovery;
Empower SecOps, SaaS and ITOps teams to collaborate faster to address advanced search, compliance, and discovery requests;
Control cloud costs and lower TCO of Microsoft 365 services;
Manage Microsoft 365 data along with other SaaS applications (including Slack and Salesforce), Enterprise Data Center applications (physical or virtual), and private and public clouds all through a single platform.
"Veritas integrating with Microsoft 365 Backup is exciting for our customers who will be able to enhance their cyber resilience to threats like ransomware, with fast, granular recovery and long-term retention that meets data compliance needs," said Lawrence Wong, Chief Strategy Officer, Veritas Technologies.
"We're excited to work with Veritas and look forward to the unprecedented speed and scale of backup and restore experiences they can bring to customers with our new Microsoft 365 Backup solution" said Jeff Teper, President, Collaboration Apps and Platforms, Microsoft.
The collaboration between Veritas and Microsoft will provide customers with improved data security and data governance for their SaaS environments, where extremely fast RTO and RPO for Microsoft 365 data is now possible.
The capabilities of the Veritas Alta platform provide enterprise-wide data protection and management, and this unique stack is very compelling for our joint customers, systems integrators and channel partners.