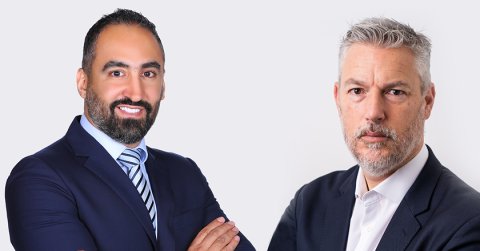 Raqmiyat is delighted to announce a partnership with Alteryx, the Analytics Cloud Platform company.
This collaboration aims to empower organisations to unlock the full potential of their data assets, enabling them to achieve faster insights, streamline operations, and drive innovation and efficiencies by empowering employees to deliver data-driven insights through accessible analytics.
The partnership leverages Raqmiyat's extensive experience in digital transformation with Alteryx's low-code, no-code Analytics Automation Platform. By combining their expertise, the two companies will offer easy-to-use drag-and-drop analytic capabilities that democratise analytics, data science, and process automation, allowing everyone to deliver data-driven insights — regardless of technical skill level.
"We are thrilled to partner with Alteryx, a true pioneer in the field of analytics and automation", said Bahaa Indary, General Manager at Raqmiyat. "This collaboration signifies our commitment to empowering organisations to harness the power of data through accessible, advanced analytics and data science methodologies. Together, we will provide comprehensive solutions that enable businesses to make data-driven decisions that help optimise operations, drive innovation and achieve sustainable growth".
The partnership will focus on delivering a range of services and solutions tailored to the specific needs of businesses across all industries. Raqmiyat and Alteryx will work closely together to unleash the power of advanced analytic automation, machine learning, and data science processes that are easy to use yet robust enough to handle complex business requirements. With speed to insight essential in today's increasingly turbulent operating environment, customers can more efficiently analyse their vast data sets and uncover in-depth insights on business-critical issues without the prerequisites of undertaking a massive investment in digital upskilling.
"Faced with making decisions against a constant backdrop of economic uncertainty, every forward-thinking company is accelerating the pace of digital transformation", said Steve Bridge, Vice President, Partners, EMEA at Alteryx. "Partnering with Raqmiyat is the perfect way to help businesses across the UAE Region accelerate transformation efforts and enable them to become nimble and efficient in their daily decision-making through the power of accessible data-driven insights".