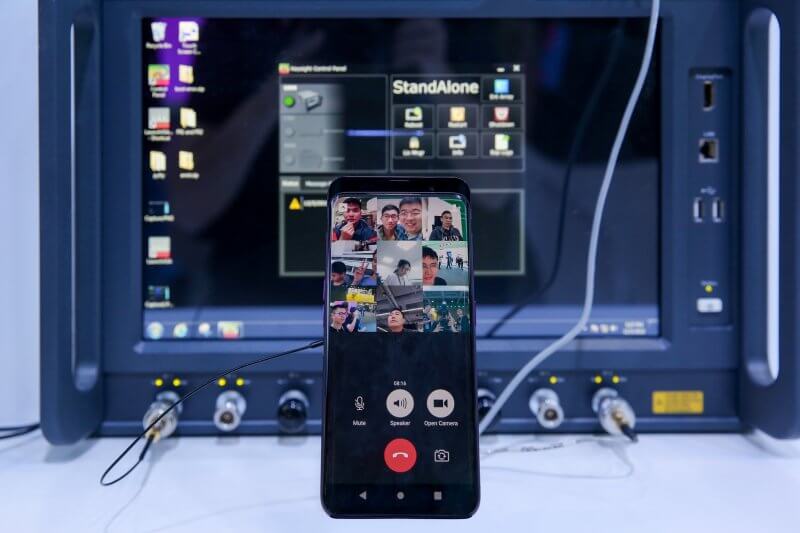 China-based OPPO has announced that its teaming up with UAE's Etisalat to test the compatibility of its 5G smartphones with the telco's 5G network.
The move is to ensure that user experience reaches the level for commercial use. It is also the first 5G smartphone test between carrier and smartphone in GCC region.
"While the underlying 5G network infrastructure is vital to a connected future, the capacity of super-powerful 5G networks only matters when people can leverage these benefits in their everyday lives," says Andy Shi, President,  OPPO Middle East and Africa. "This makes the pivot to 5G all the more important to our industry."
Shi added, "This year is the first of 5G commercialisation and is set to be a game-changer that revolutionizes the smartphone industry. At OPPO, we have always focused on the user experience and know that today's consumers expect their smartphone to leverage 5G to bring about more immersive, seamless and intuitive digital services."
Last month, OPPO also announced that its first 5G smartphone has successfully passed 5G CE tests conducted by Sporton International Inc., making it compliant with EU requirements in areas such as wireless, electromagnetic compatibility, health and safety.
OPPO formed a 5G standardisation team as early as 2015 to focus on the research and development of 5G standards. To date, OPPO has obtained more than 1,000 global patents related to 5G technology and partnered with industry heavyweights such as chipmaker Qualcomm on their '5G Pioneer' initiative.
Khaled Elkhouly, chief consumer officer, Etisalat, said, "We at Etisalat are excited to work closely with OPPO to test the compatibility of its 5G smartphones with our 5G network, ensuring that user experience reaches the level for commercial use. It is part of our commitment to build partnerships with world leading smartphone manufacturers and technology leaders, and enable our customers to enjoy the best-in-class performance and our 5G network that boasts of ultra-high speeds and low latency services.
"Our management's strategy to focus on digital innovation and to 'Drive the digital future to empower societies' have led to investments in superior and state-of-the-art technology solutions on the network. With continuous investments in technology and innovation on the network, Etisalat's infrastructure can enable 5G connectivity today for all fixed and mobile devices expected to be launched in the first half of this year." Added Elkhouly.
The company is consistently ranked among the top five smartphone brands in the world and in January 2019 opened its second regional hub within the UAE, making Dubai its new centre for operations in the Middle East & Africa.