Canon Middle East (CME) has announced that it is expanding its regional presence by establishing direct operations in Saudi Arabia.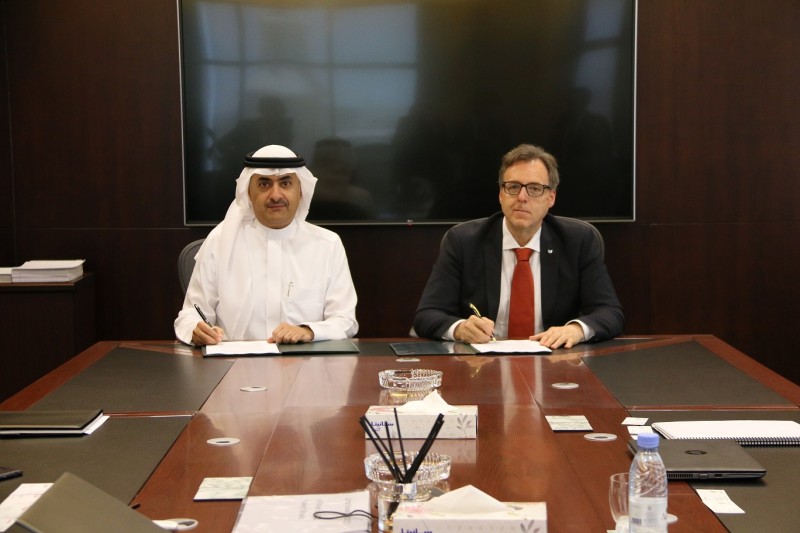 The announcement came during a signing ceremony between CME and Ali Zaid Al Quraishi & Brothers to formally establish Canon Saudi Arabia, which will become the largest regional direct presence for CME.
Canon Saudi Arabia will operate from Riyadh, and with an additional two branches in Jeddah and Khobar, will be become the company's largest entity in the region. With over 300 employees by 2020, Canon Saudi Arabia will directly contribute to the Kingdom's economy and industry diversification strategy as outlined by Vision 2030.
Anurag Agrawal, Managing Director, Canon Middle East, said, "Establishing Canon Saudi Arabia is an integral part of our strategy of becoming closer to our customers through direct presence in key markets. Saudi Arabia is witnessing a transformation into a more diversified economy with several industries developing and establishing a presence in the region's largest market. Through our products and business solutions, Canon Saudi Arabia aims to help customers address these opportunities and establish thriving businesses."
The new company in Saudi Arabia will report into Canon Middle East, which will continue in its role as a Regional Sales Organisation for the Middle East region. Following the successful development of Canon Emirates, Canon Middle East's direct operation in the UAE, this strategic step allows Canon to further expand its offerings across the Saudi market where there is a growing need for digital and other technology-based imaging services.
According to Canon, as the government, and other large entities, seek to implement the latest digital business solutions to become more agile, competitive, efficient, reduce operational costs and to adapt to today's changing business environment, its suite of products and services address challenges and allow for streamlining of processes to achieve growth through organisation-wide digital transformation.
These services are also particularly in demand with the growing number of small to medium enterprises (SME) that require fast, efficient digital systems to operate. Currently, SMEs make up over 91 percent of total enterprises in Saudi Arabia, and by facilitating their technology and imaging infrastructure, Canon is supporting The Vision 2030 directive of increasing SME GDP contribution to 35 percent by 2030, forming the backbone of Saudi Arabia's diversified economy.