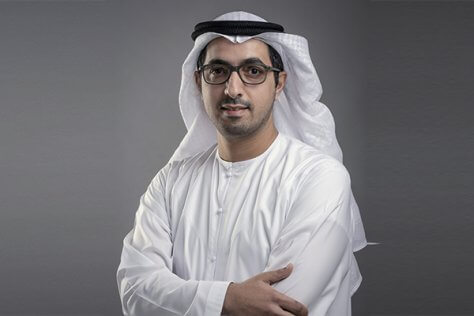 Hewlett Packard Enterprise (HPE) has announced the appointment of Ahmad Alkhallafi has been as the company's managing director of HPE in the UAE.
He will start with immediate effect and will work across HPE's Dubai and Abu Dhabi offices. Under his direction, HPE will continue to work closely with government bodies and private sector organisations to accelerate digital transformation and tech innovation across the country while leading the response to COVID-19 locally.
Alkhallafi brings to HPE over 14 years' experience working in the UAE's technology sector. He joins from Emirates Post Group, where he served as a board member in Electronic Document Center while leading its large enterprise and nationwide government sales strategy and spearheading a major transformation initiative. Prior to this he helped launch the Emirates Integrated Telecommunications Company (du), where he led Enterprise Government sales and oversaw the design of new products, services and solutions for private cloud computing.
Alkhallafi incoming priorities include helping customers and partners in the UAE navigate the COVID-19 crisis while maintaining business continuity and operational excellence. HPE Financial Services is designating more than $2 billion globally towards helping businesses deal with the financial challenges stemming from COVID-19 and receive the technology they need.
He will oversee implementation of a number of initiatives based on this, including a Payment Relief Program to defer new acquisition costs and the expansion of secure remote work options to help with social distancing and work-from-home policies.
Born and raised in Dubai, Alkhallafi will continue HPE's work helping the UAE achieve its Emiratisation goals to develop world-leading skills and capabilities in the country's tech sector. Major recent initiatives, which Alkhallafi will oversee, include the establishment of a local internship program for promising graduates, investment in a Digital Knowledge Center to provide next-generation skills, and the rollout of highly competitive workplace benefits and wellness programs for all UAE employees.
A key component of Alkhallafi's role will be working with UAE government bodies to help the country realise its goals set out in the Vision 2021 and National Advanced Sciences Agenda 2031.
"We are delighted that Ahmad Alkhallafi is HPE's new Managing Director for the UAE and look forward to working with him," said Wolfgang Egger, Vice President and Managing Director for HPE Middle East & South Africa. "Ahmad brings a great track-record of successful digital transformations, unprecedented account development and executive-level experience from some of the UAE's largest organisations. His appointment highlights our commitment to the UAE and its incredible talent pool. Ahmad will be a welcome presence as we collectively tackle the unprecedented challenges of COVID-19."
"I am pleased to be joining HPE and spearheading its world-leading digital transformation in the UAE, supporting the country's economic and technological development," said Ahmad Alkhallafi, Managing Director for UAE, HPE. "At this challenging time I will be placing a special emphasis on helping our customers and partners negotiate the new landscape. I look forward to learning from our colleagues, partners and customers and believe that my local knowledge and expertise will enable HPE and its partners to achieve great success."